Yardley Old Park - the Restoration 2012
and
The Official Opening of the
Diamond Jubilee Garden
by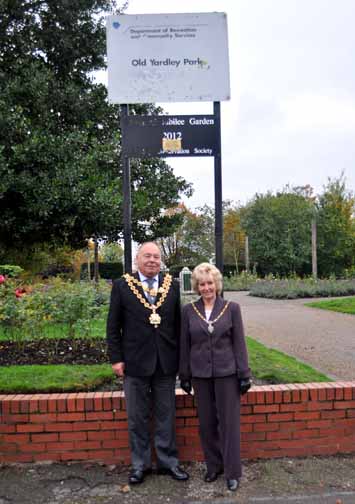 Councillor John Lines, Lord Mayor of Birmingham
and Mrs Kathleen Lines, Lady Mayoress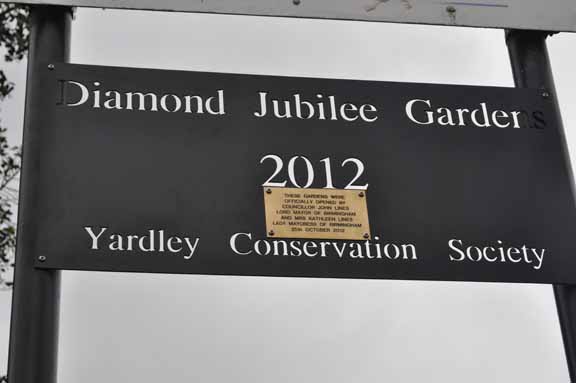 The Restoration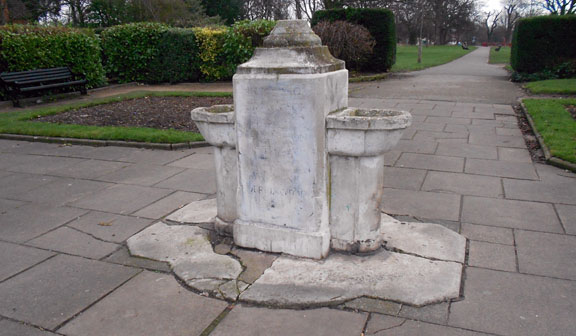 The Fountain in the centre of the Rose Garden was erected in 1926 in memory of
Josiah Derrington 1835 - 1920 and Caroline Derrington 1830 - 1916
Derrington & Sons were listed as brick makers in Hay Mills, Birmingham in1888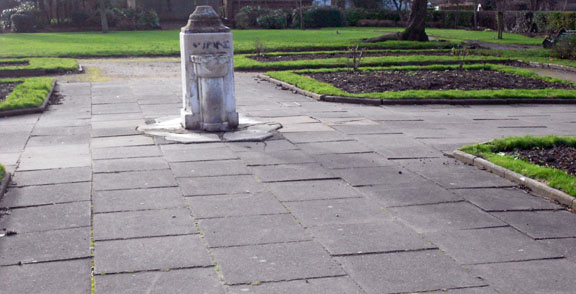 Yardley Old Park was looking some what neglected and needed a make over.
Plans were draw up to restore the Rose Garden,and Herbacous Border.
Along with removal of the old Tarmac tennis courts
which had become dangerous, and a new foot path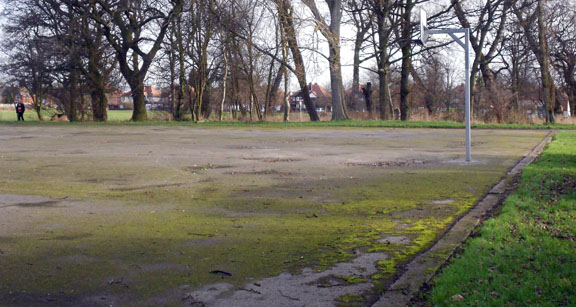 The Old Tennis Courts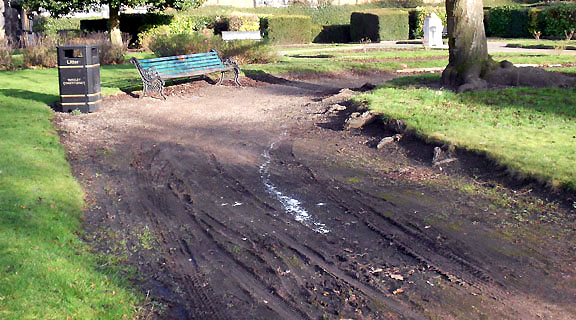 The muddy paths in the Rose Garden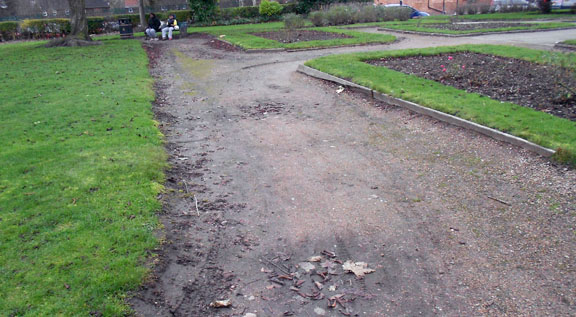 and across the park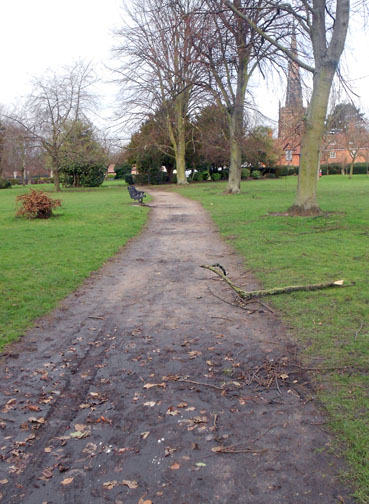 Work got underway in January
The Tennis Court
returning to grassland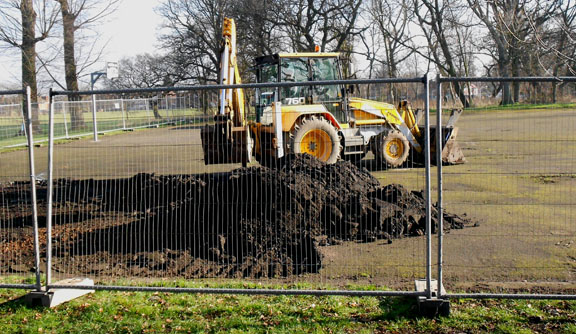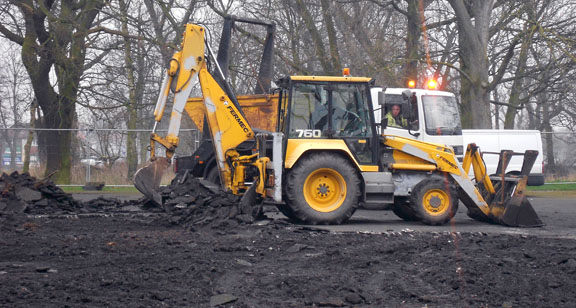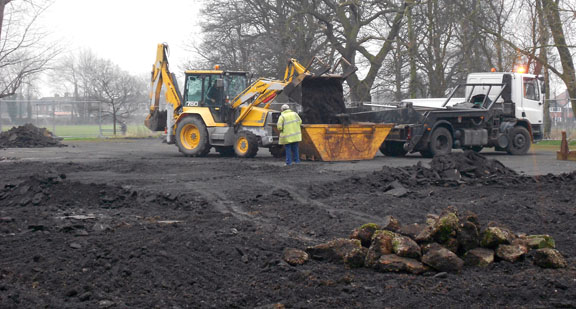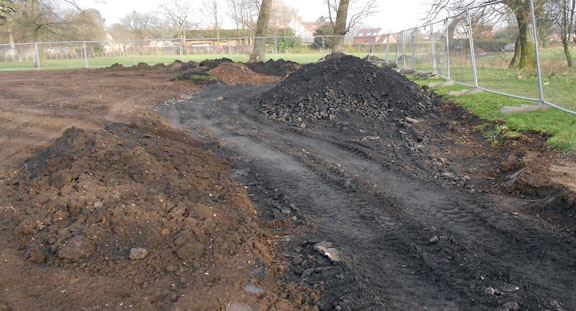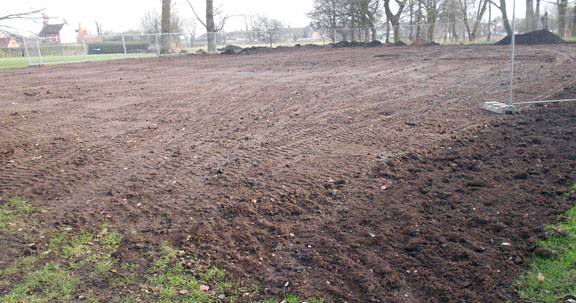 The Rose Garden Restoration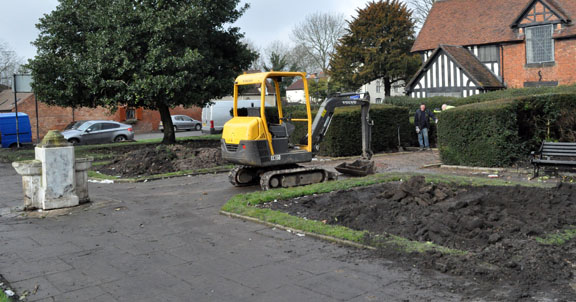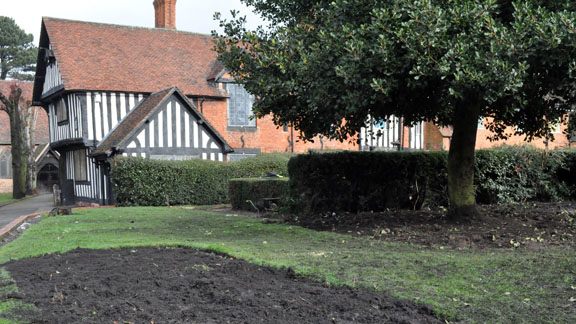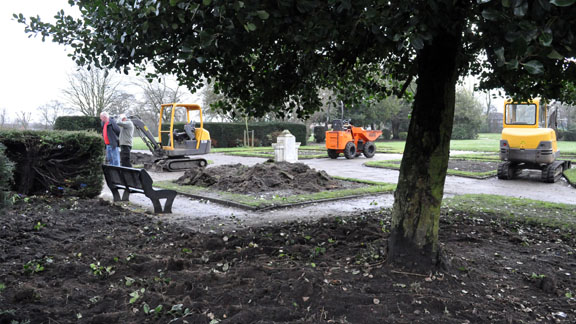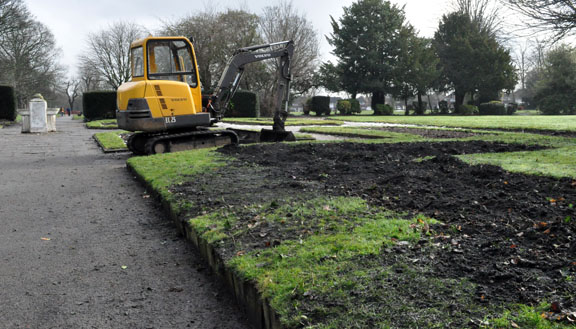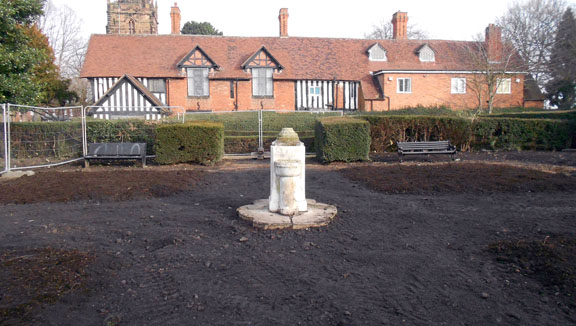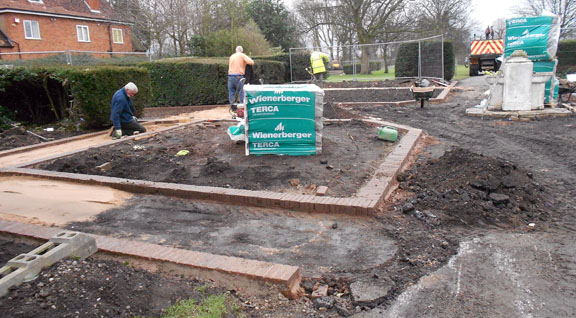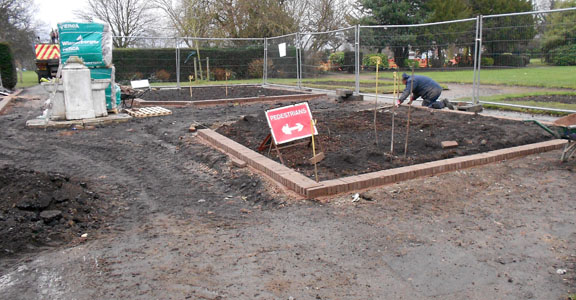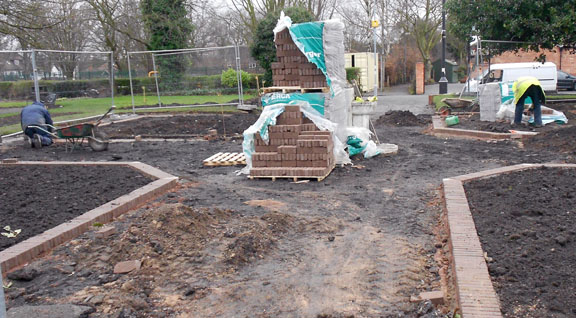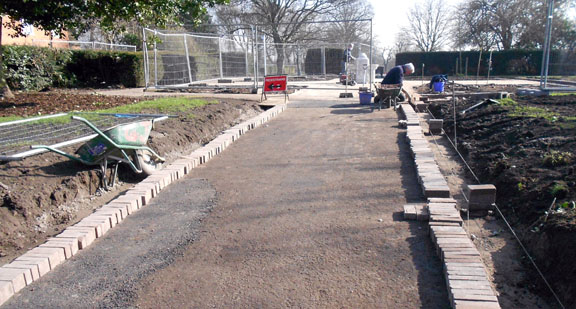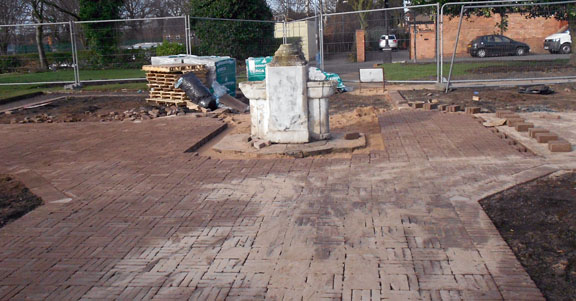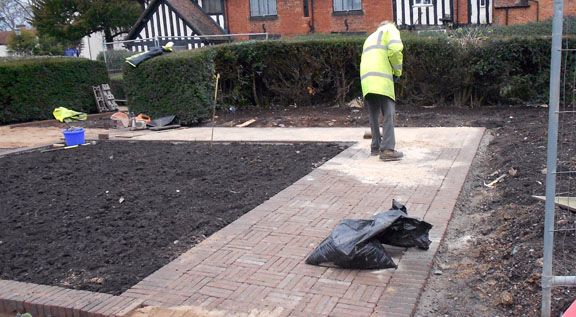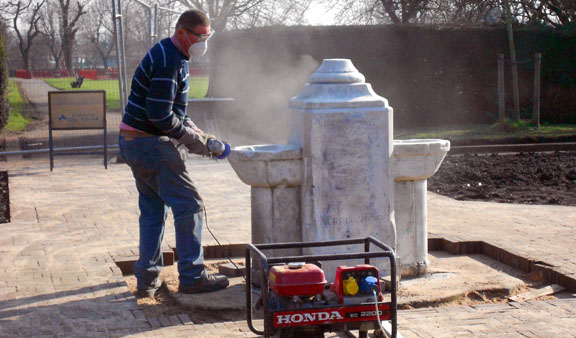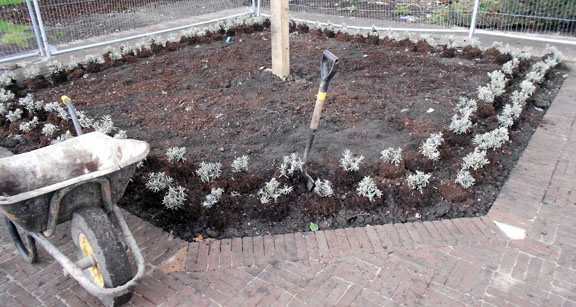 and finally new roses are planted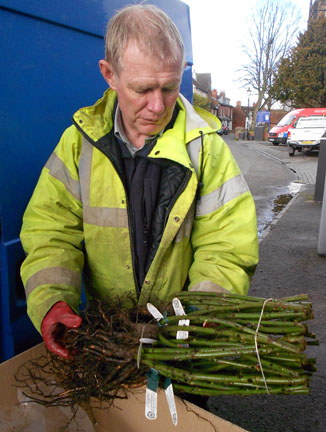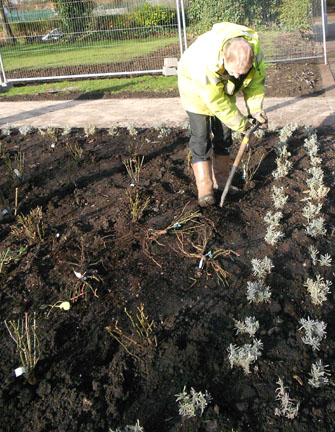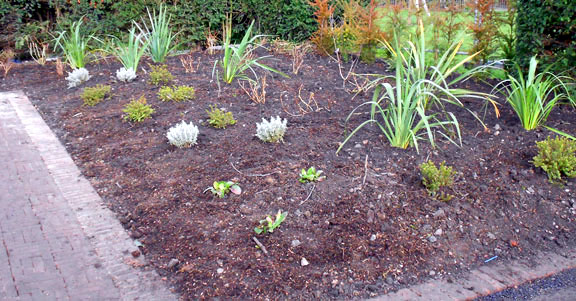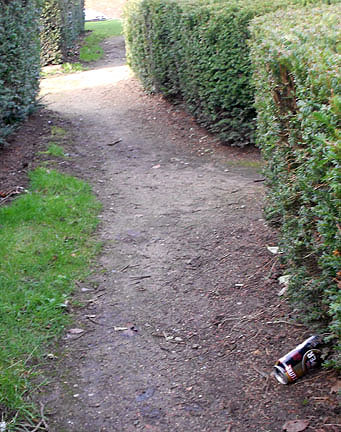 the old path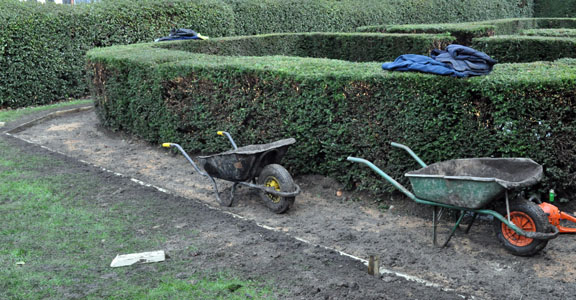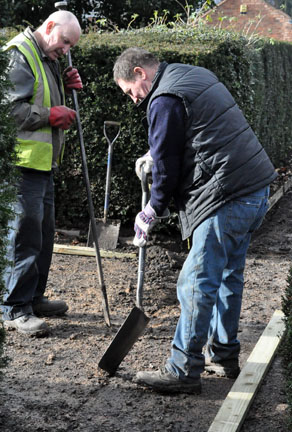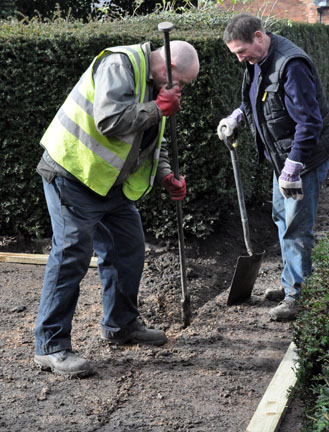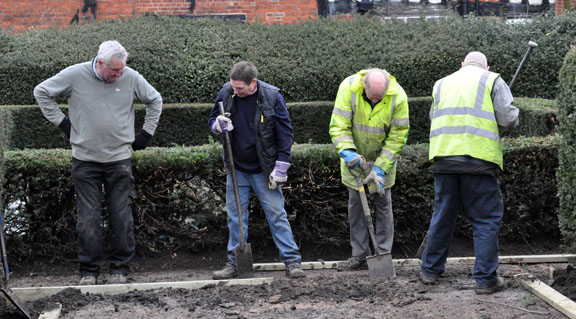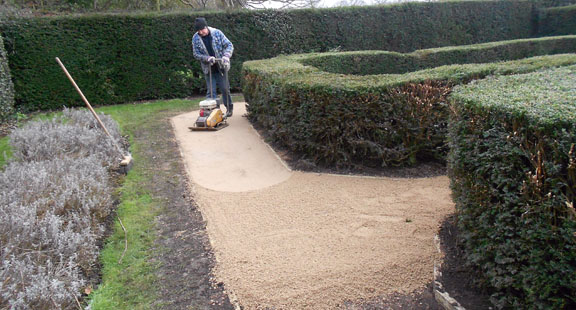 The Pathway from Queens Road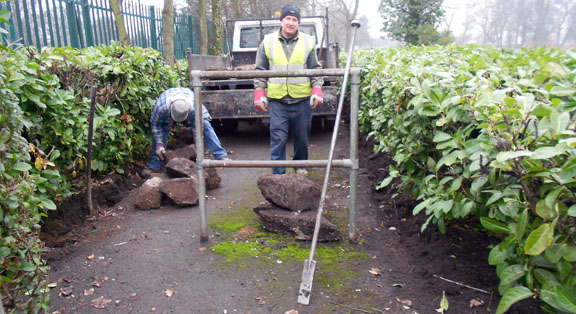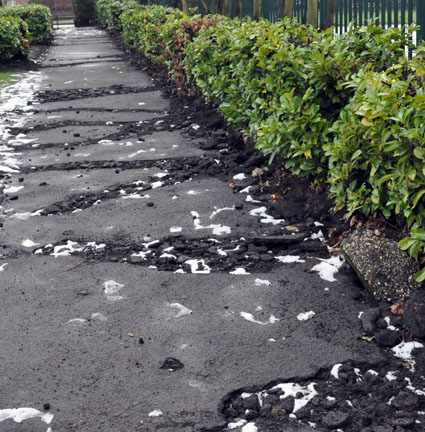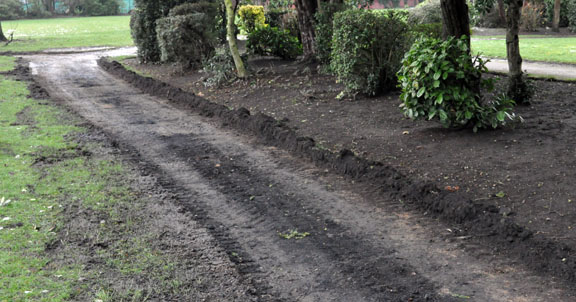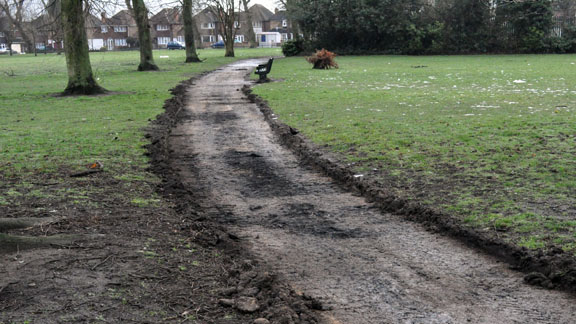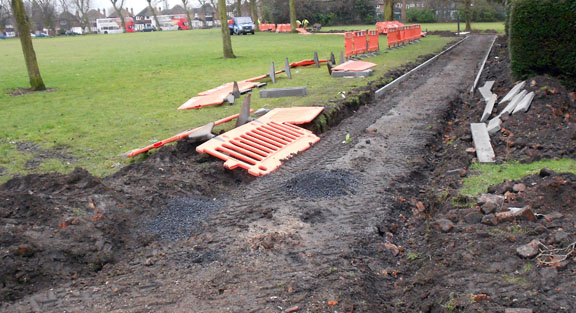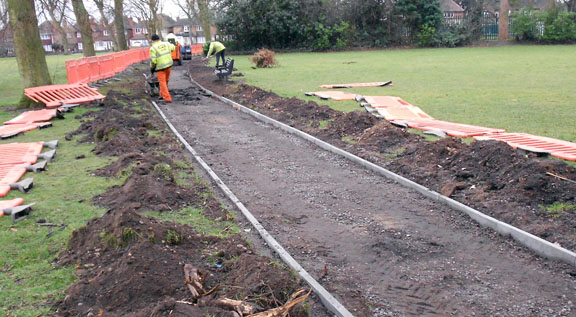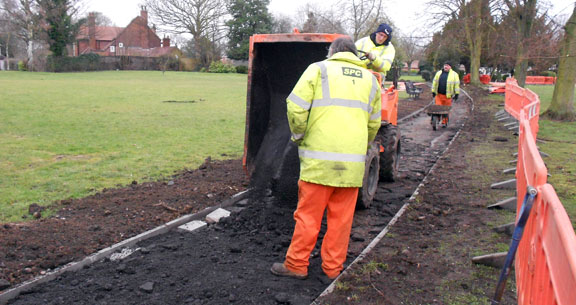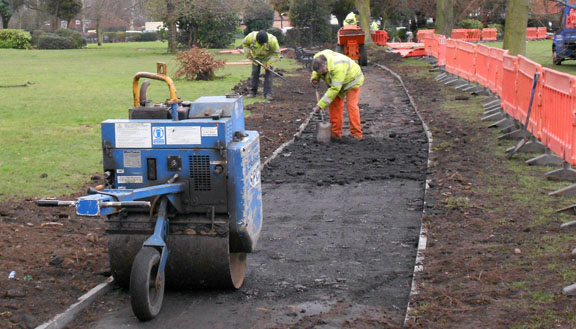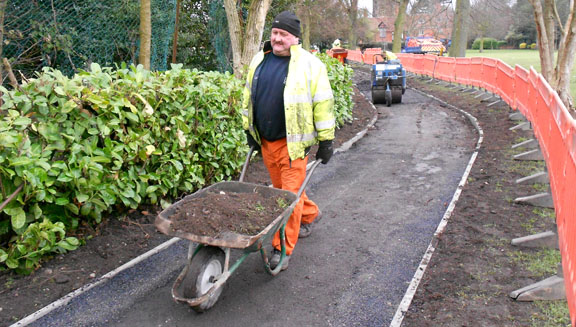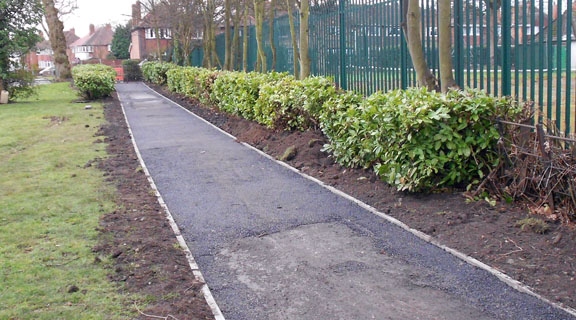 The Herbacous Border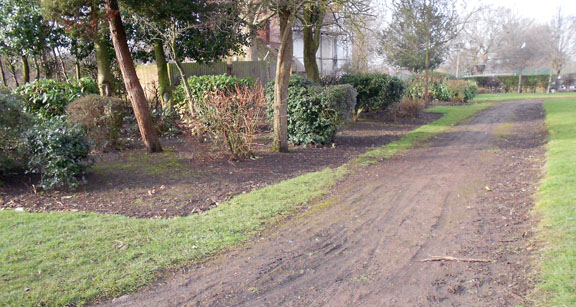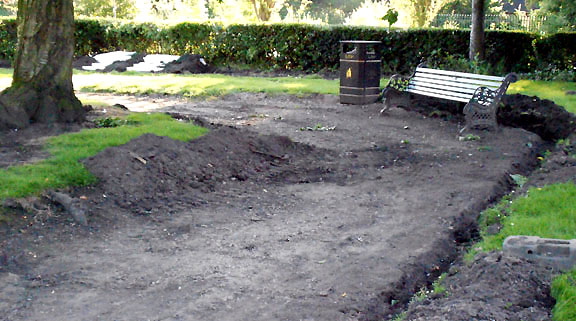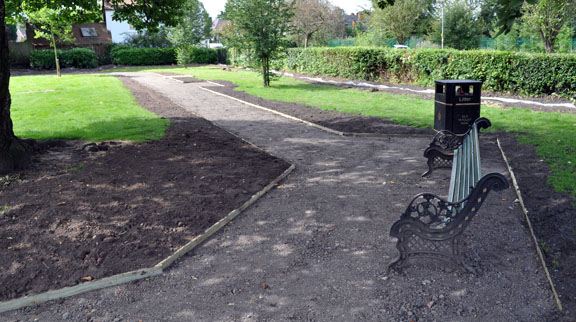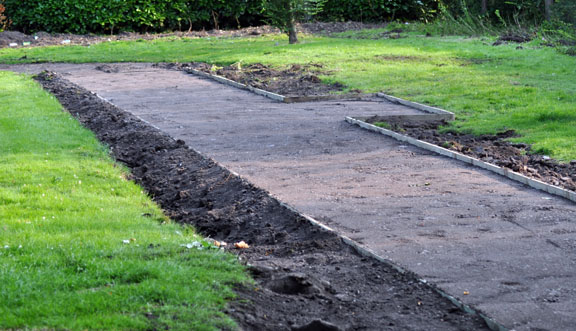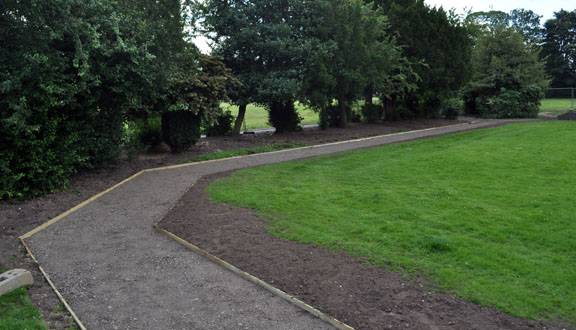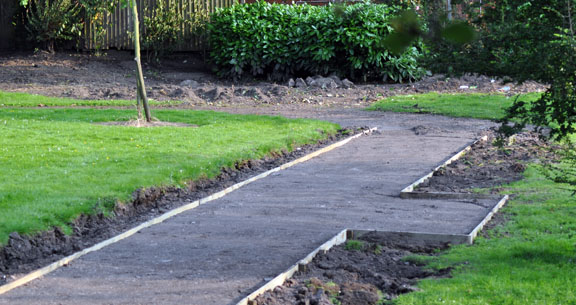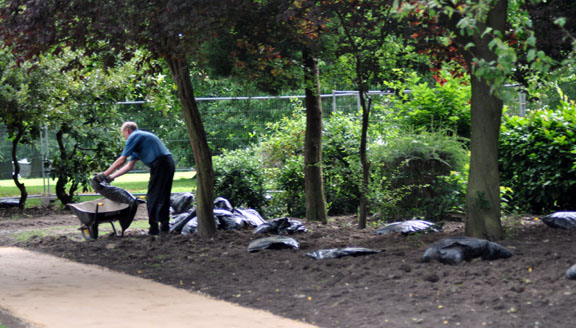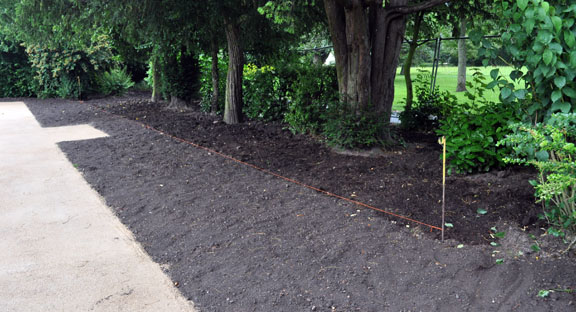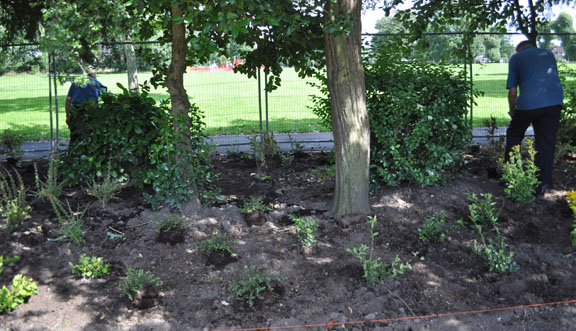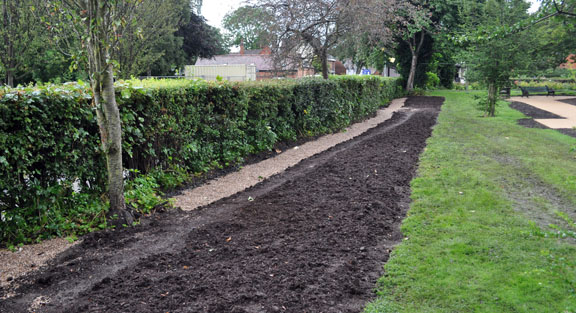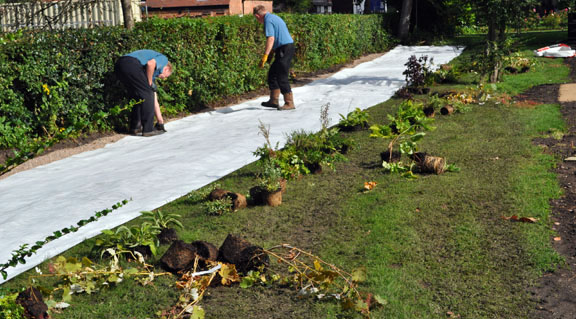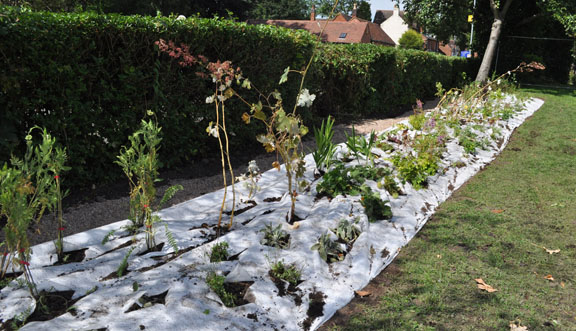 The First Summer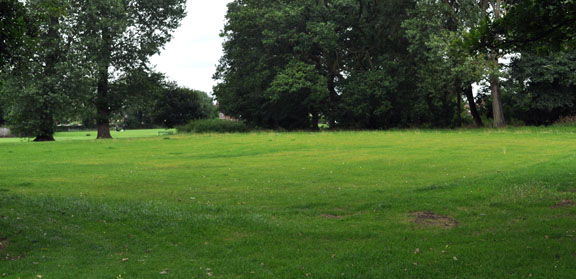 The Tennis Court has returned to grass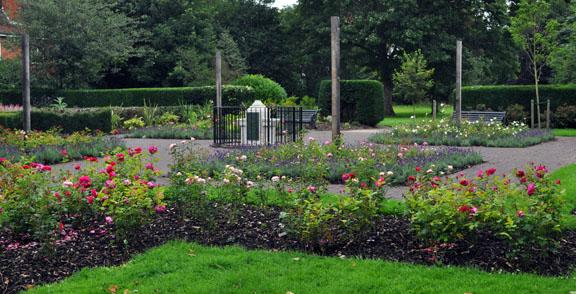 The Rose Garden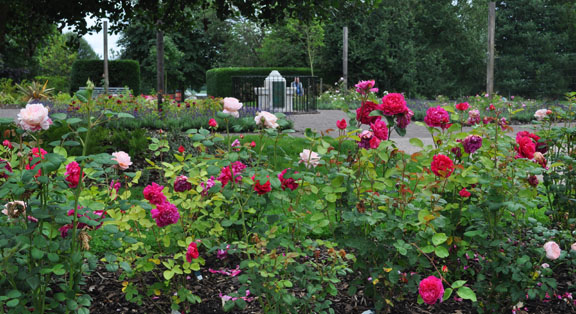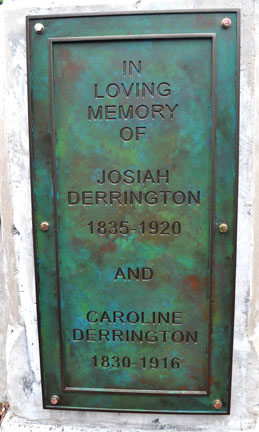 A New Plaque to the Derrington Family
The Rose Garden was formally re-named by
John Hemming MP for Yardley in June 2012
"Diamond Jubilee Gardens"
in honour of
HM Queen Elizabeth II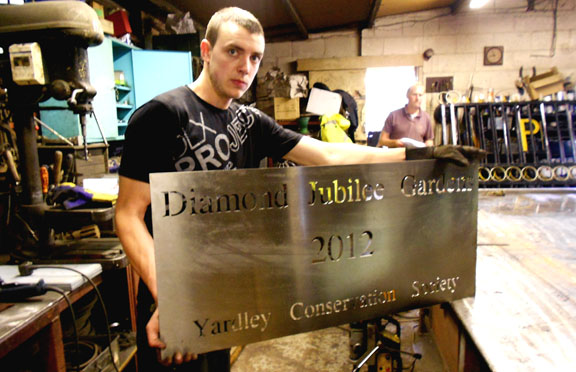 The Diamond Jubilee Garden Sign
inside the Blacksmiths in Yardley Village, with the
Lord Mayor and Councillor Neil Eustace
visiting during the opening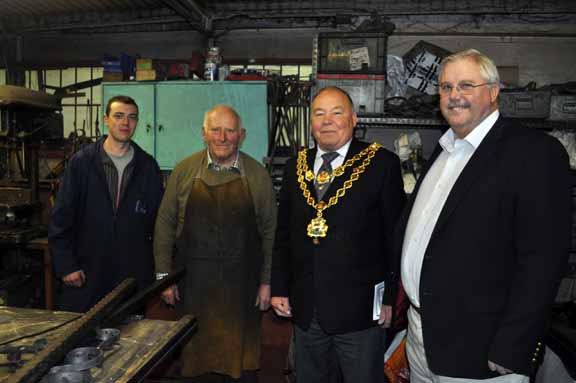 Part of Yardley Conservation Area