Yardley has a long proud history and was referred to as early as 972 in King Edgar's Charter, where it was named Gyrdeah. Yardley is also named in the Doomsday Book. The parish of Yardley , historically was part of Worcestershire, and became Yardley Rural District under the local Government Act of 1894, being added to Birmingham and Warwickshire in 1911, and at the heart of the area is the Grade 1 listed 13th century church of St Edburgha.
St Edburgha's Church,

Yardley Old Church


click on the link;
Service of Thanksgiving and Remembrance
St Edburgha's Church Flower Festival 2015
Birmingham Flute Choir & Midland Fretted Orchestra
"A Man for All Seasons", performed by Union Theatre Solihull
Yardley by Candlelight
Open Gardens, 2010, 2012, 2014 & 2016 by Local Residents

Restoration of the Interior of St Edburgha's Church
Macmillan Coffee Morning
Yardley Old Church Flower Festival 2013
Confirmation Service - Pentecost 2013
The Rt. Revd. David Urquhart
"The Government Inspector"
Union Theatre Solihull
Sandra & Friends Concert
"In Celebration of Life"
in Aid of the Friends of Yardley Grange Nursing Home
Mothering Sunday
The Very Revd Catherine Ogle
Fair Trade
Yardley Beer Festival


Wedding of Neil and Claire Moss


Diamond Jubilee Service and Party
Union Theatre - Two Planks and a Passion
John & Dorothy Golden Anniversary
Music for the Lute and Flute & Birmingham Flute Choir
The Birmingham Flute Choir, with Jo Sands & John Seeley 2016


Carols by Candlelight 2011, 2012 & 2013


Nine Lessons & Carols 2015


Candlelight


Mothers' Union Yardley Branch Centenary 1911 - 2011
Flower Festival 2011
Union Theatre "Becket"


BCMG visit




The Stone Mason




Rev Bill Sands


Snooker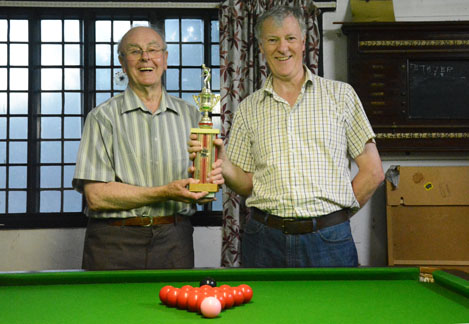 Snooker Champions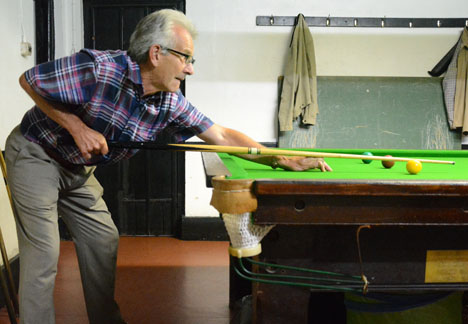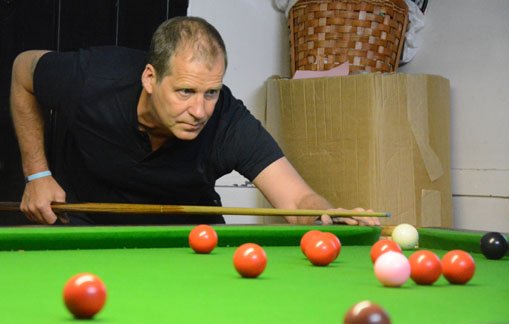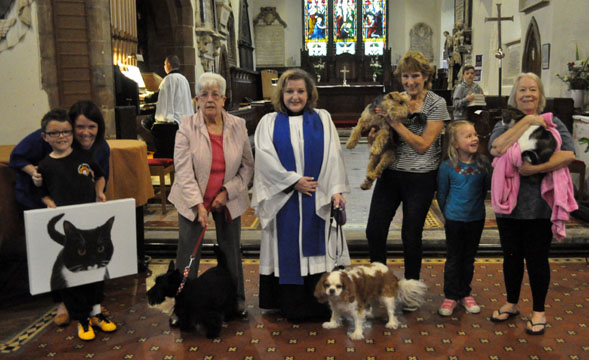 Pet Family Service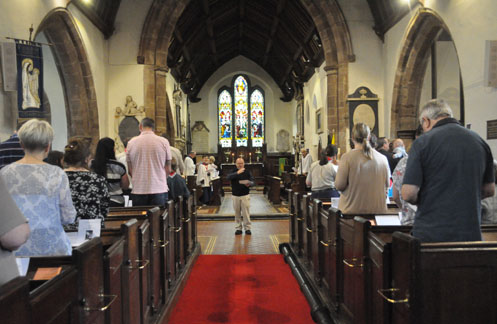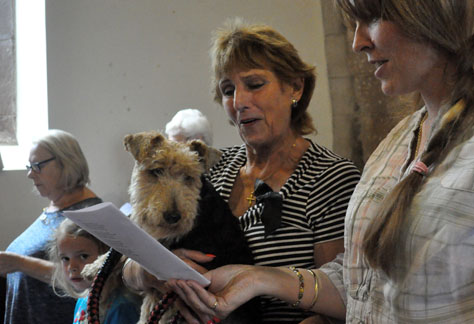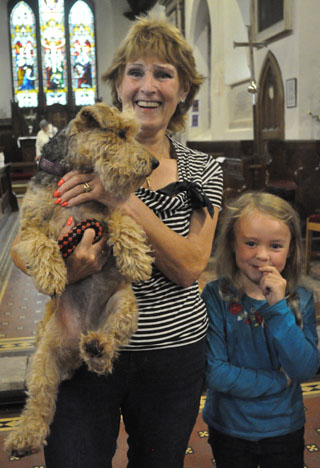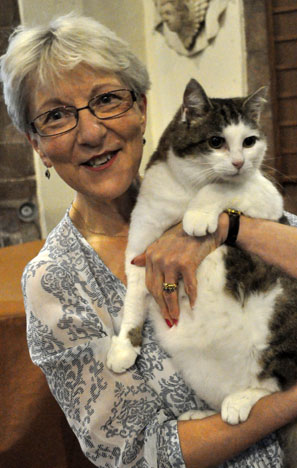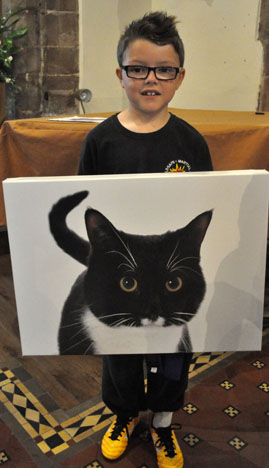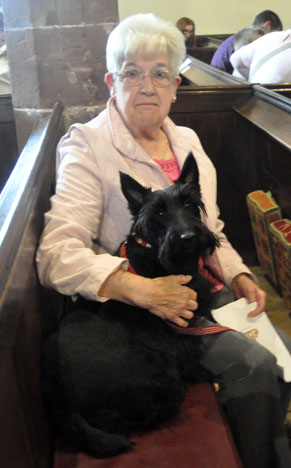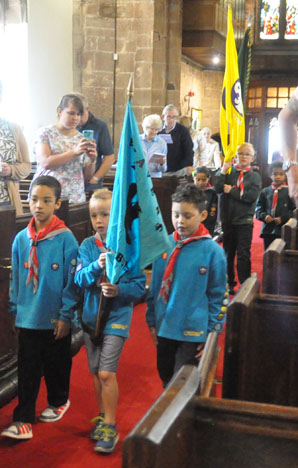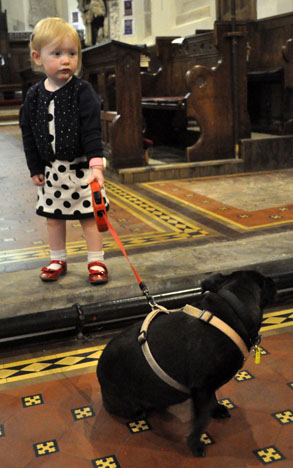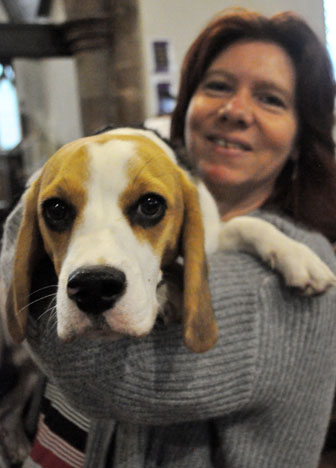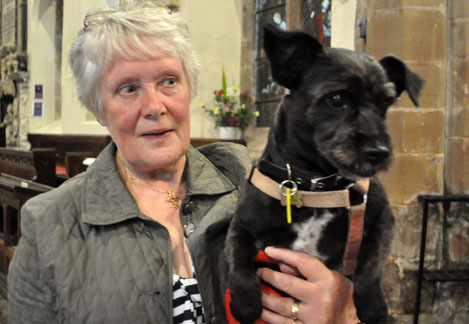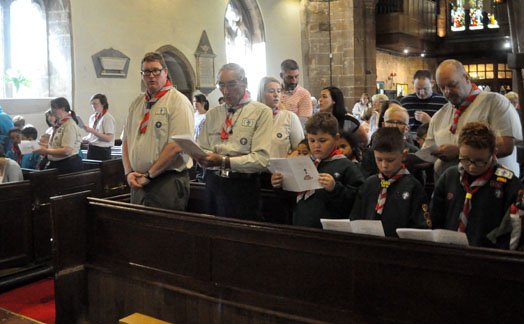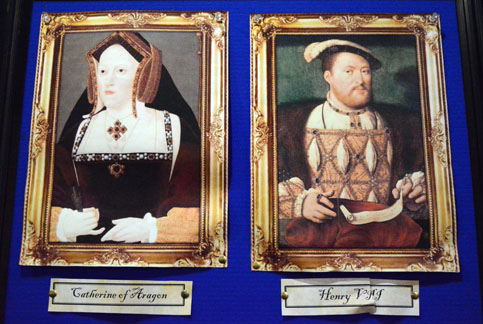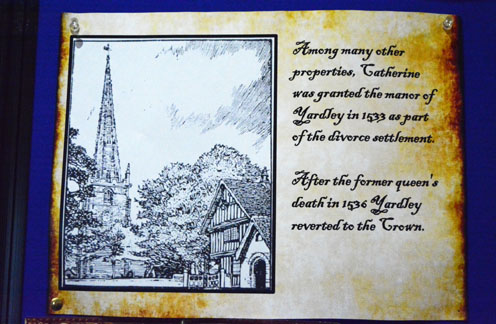 Catherine of Aragen & Henry 8th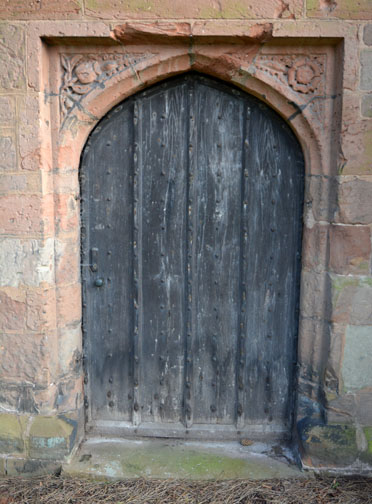 Catherine's Door, Pomegranate of Spain and the Rose of England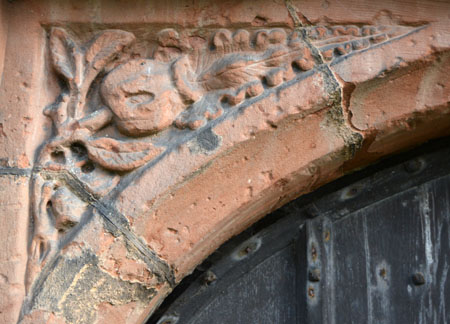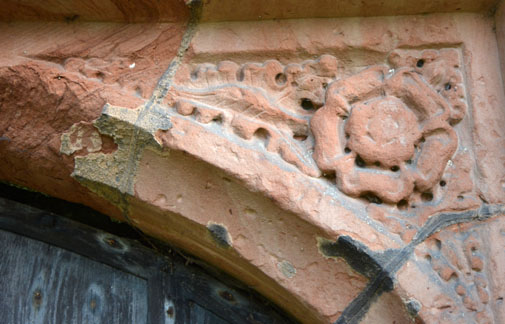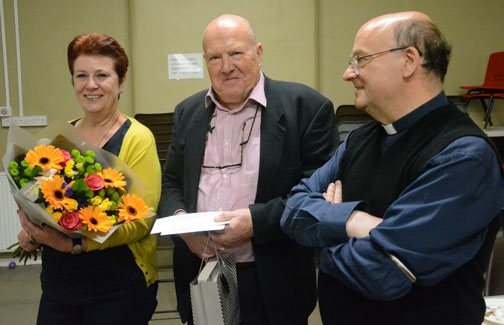 Thank you Dave and Jackie for everything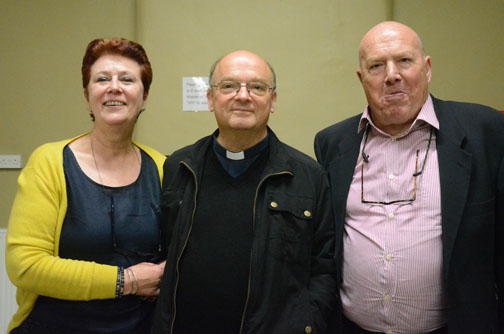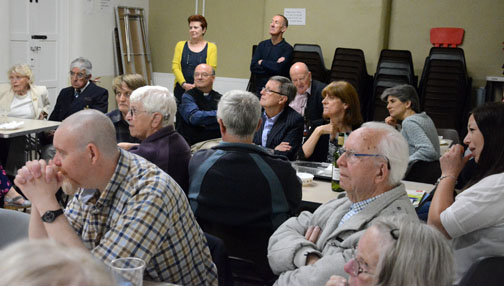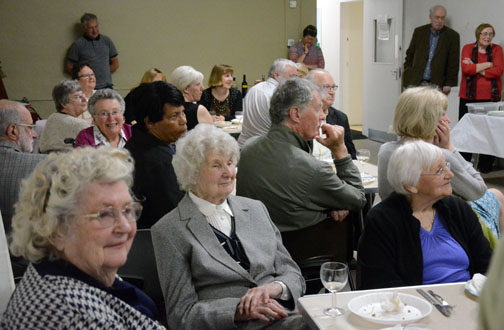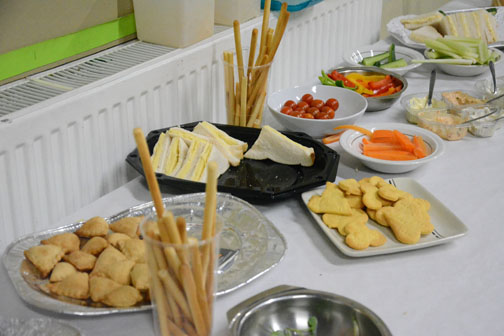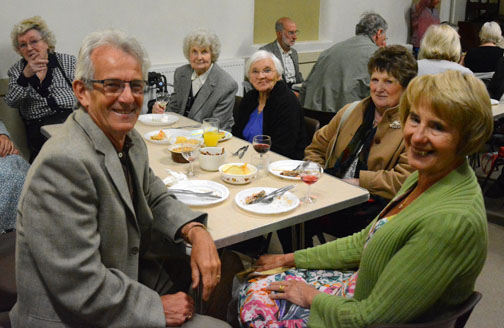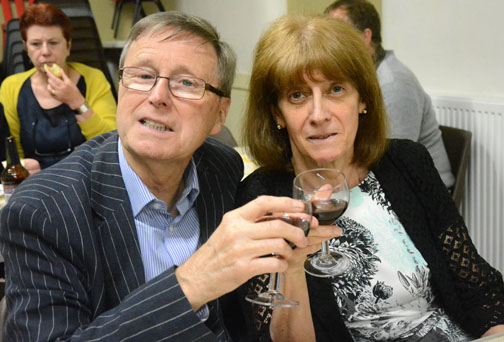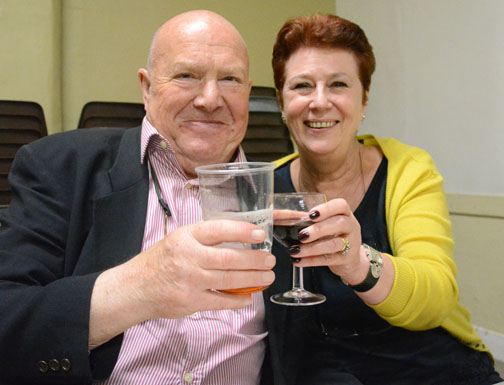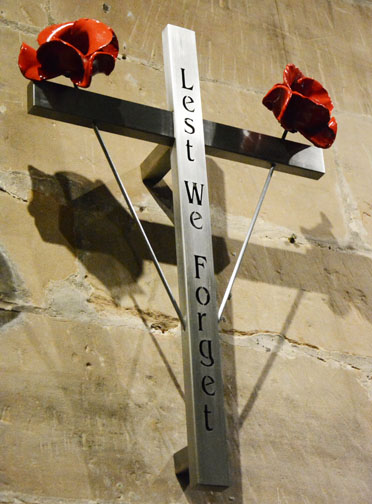 "Lest We Forget"
Ceramice Poppies from the Tower of London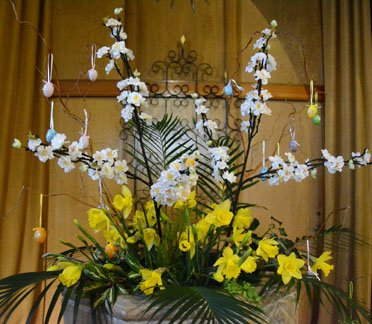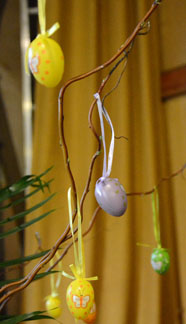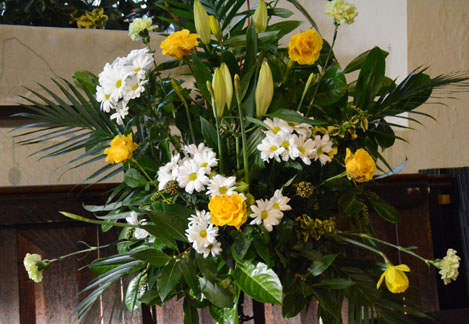 Easter Sunday 2016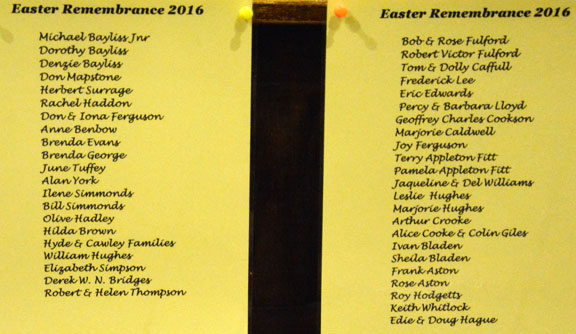 Easter Remembrance 2016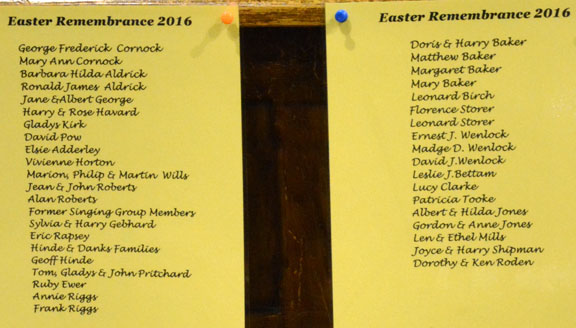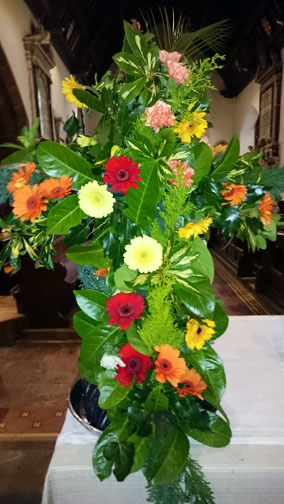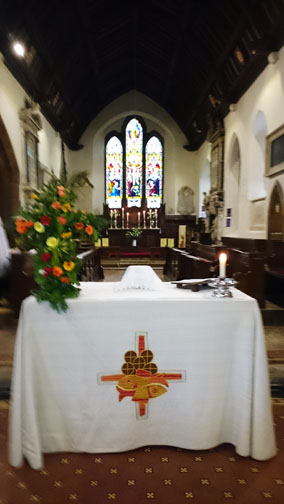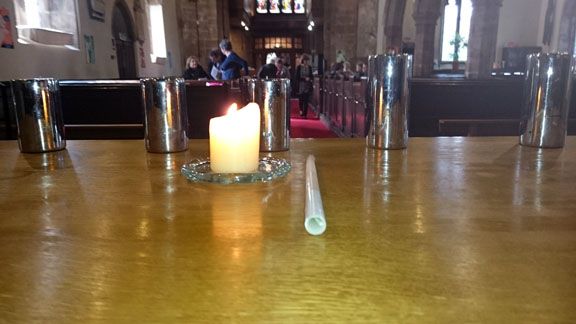 Good Friday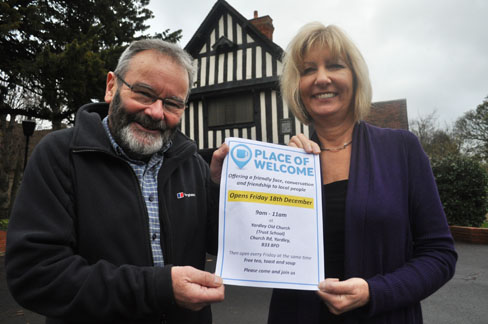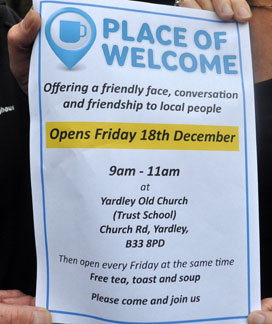 "Place of Welcome", Trust School, Yardley - Fridays 9am to 11am
with Rev Bill Sands Offically Opening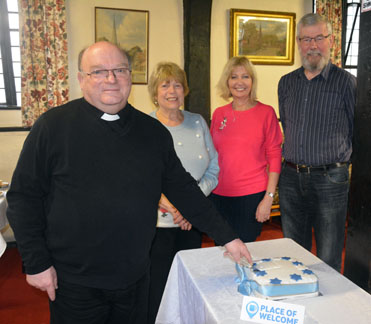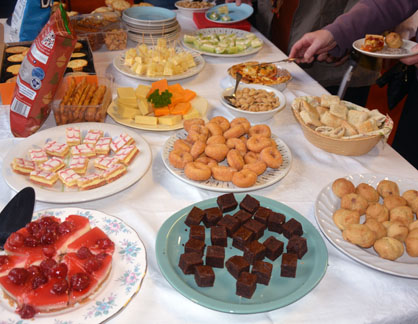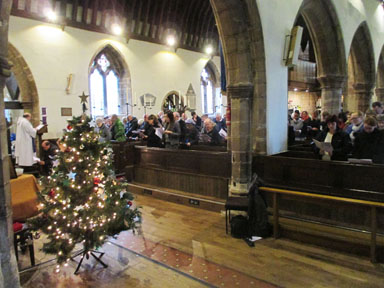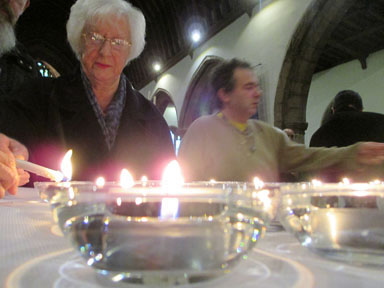 Click on this link to view Service - Service of Thanksging and Remembrance
William H Painter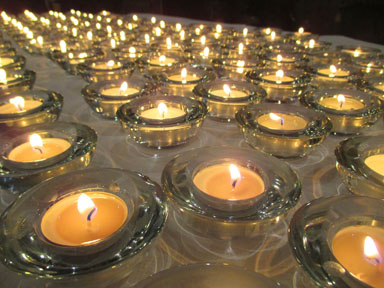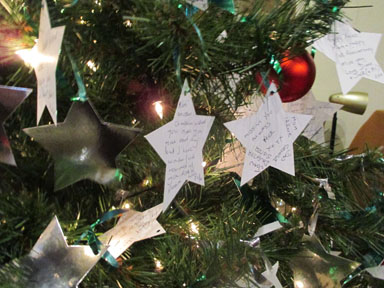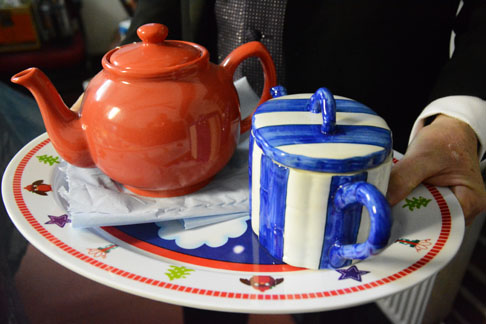 Festive Vintage Afternoon Tea
in the beautiful old school room of Yardley Village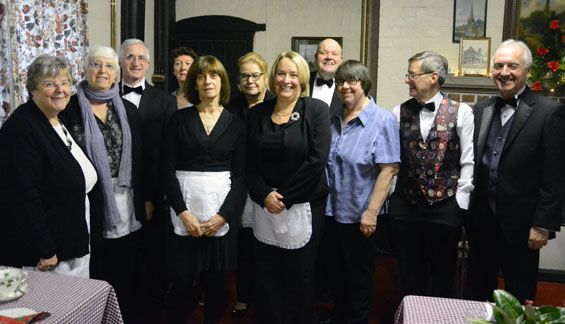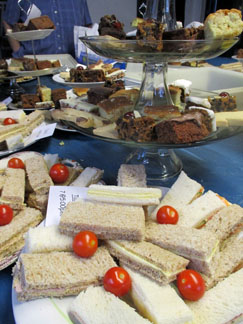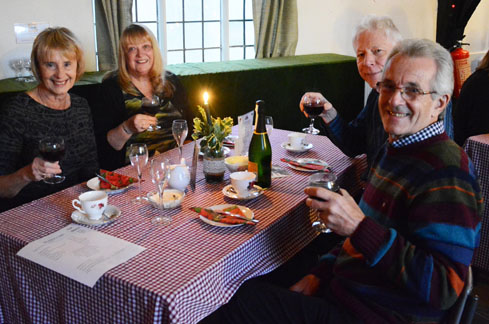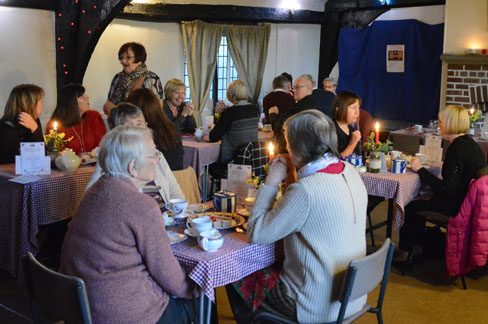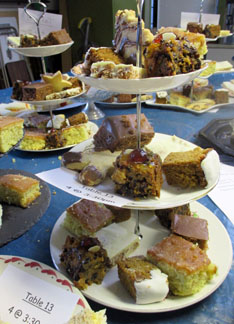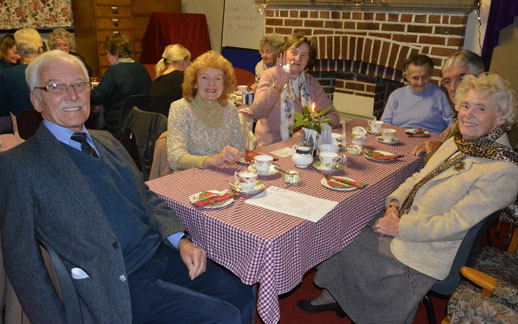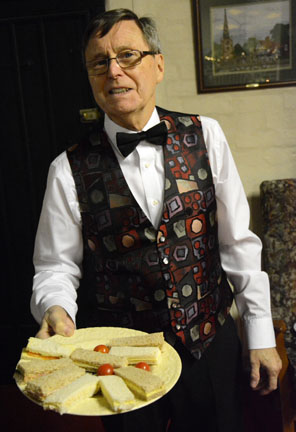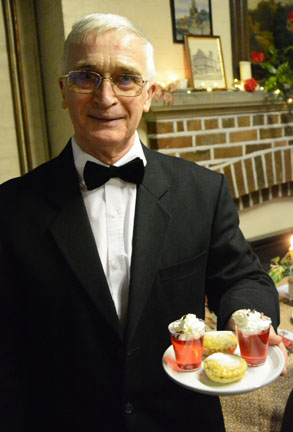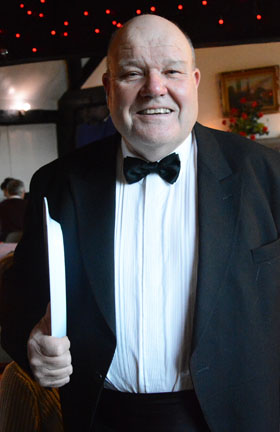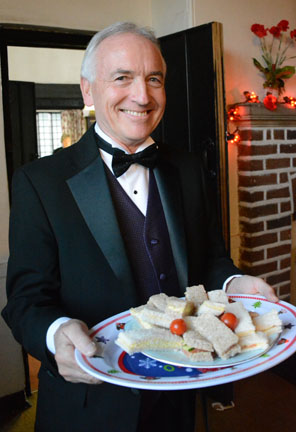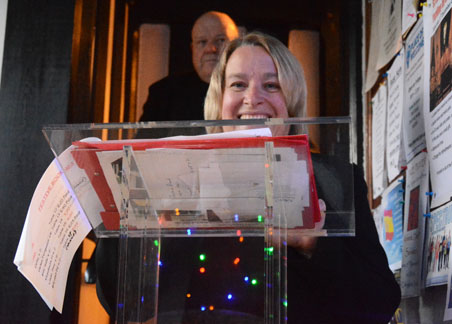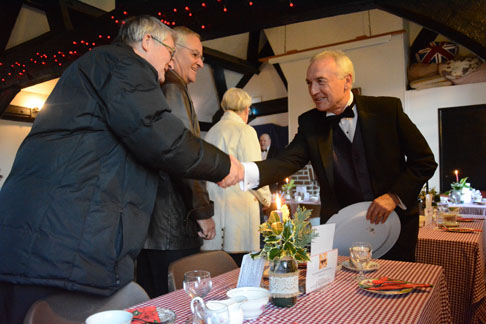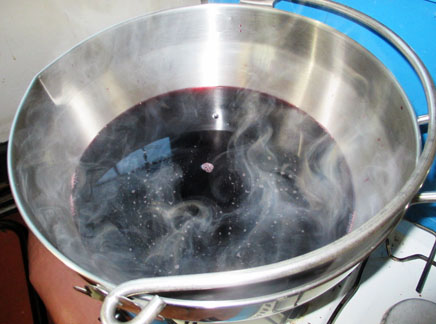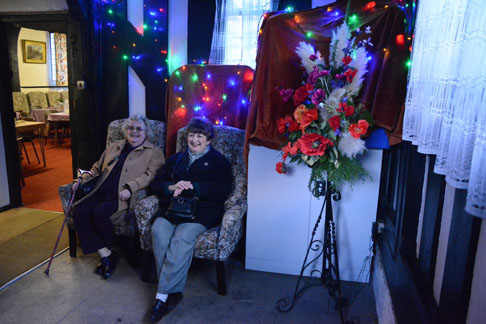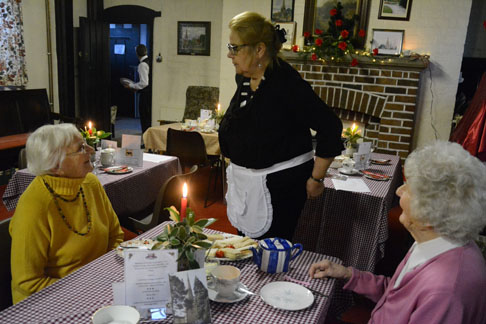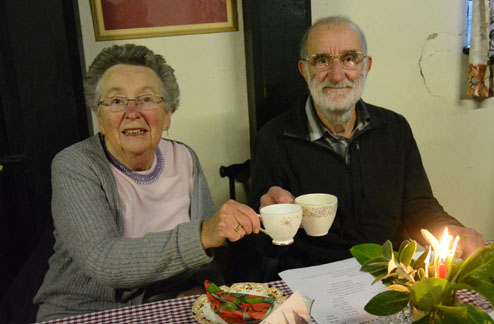 Sunday 22nd November 2015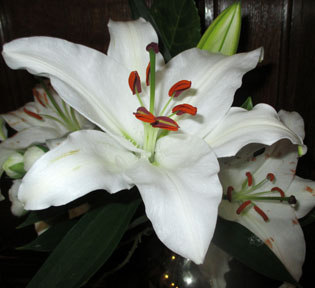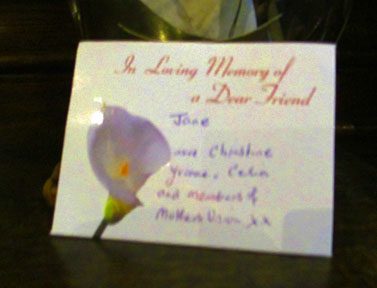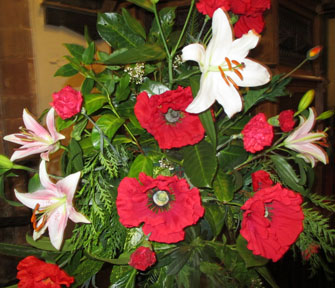 Lilies for Jane George, one year on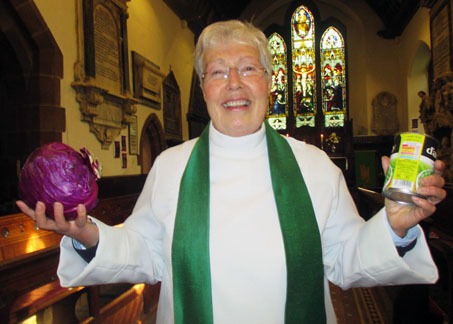 Rev Sue Restall leads the Harvest Festival Service
As well as all the Gifts from the Congrregation, the children of The Oval School
gave the Produce they had grown, as part ofthe National Harvest Festival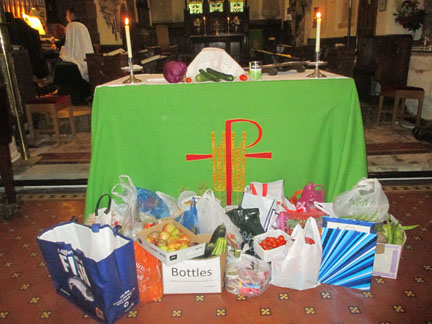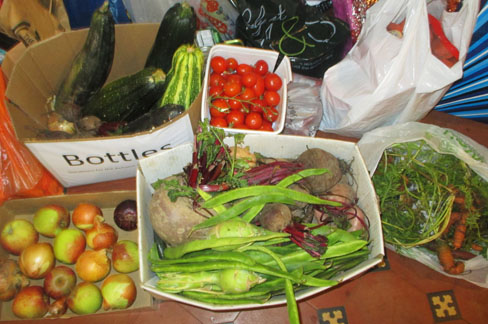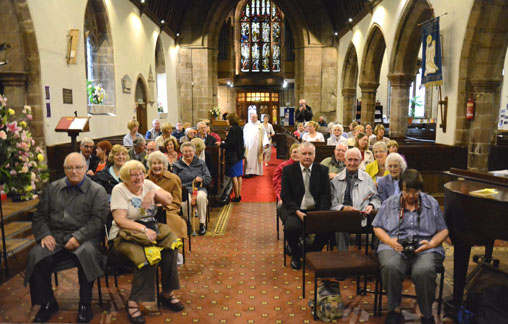 Marriage of Sylvia and Rhys, Friday 14th August 2015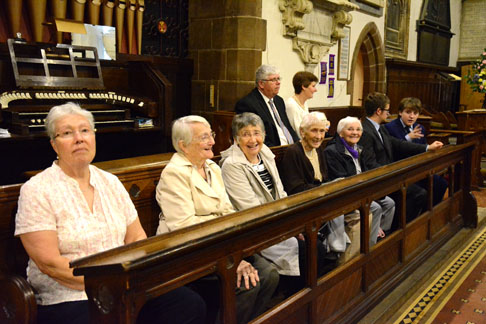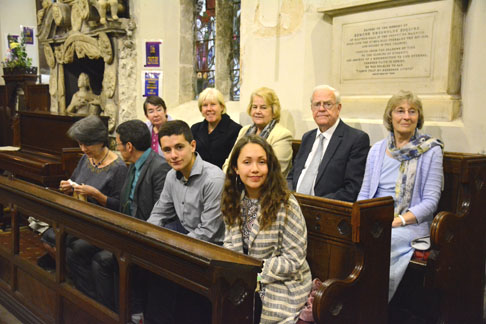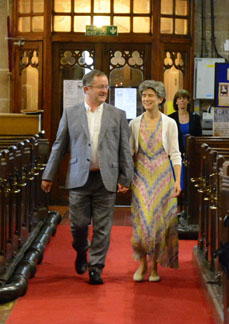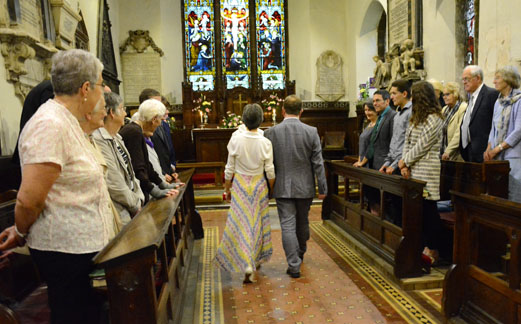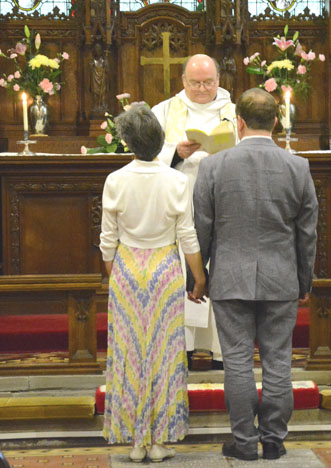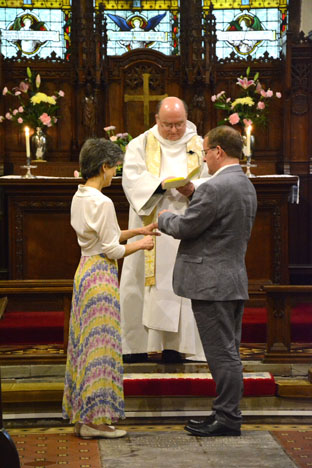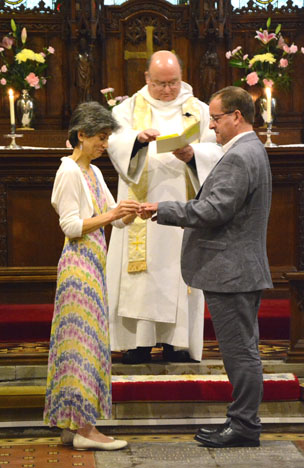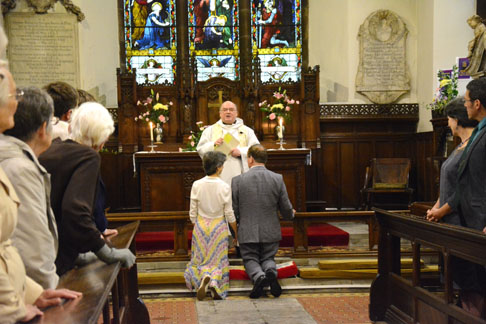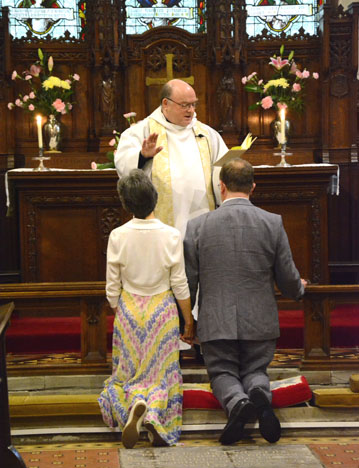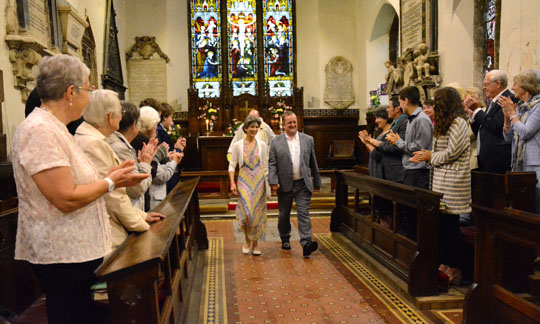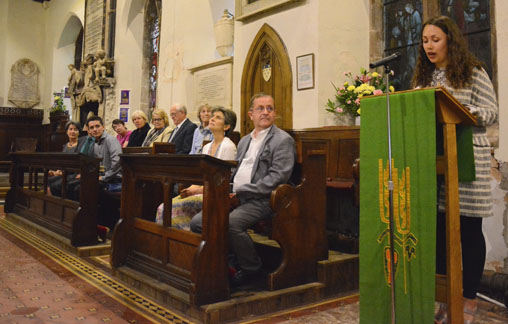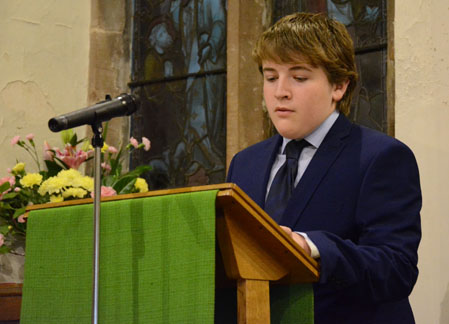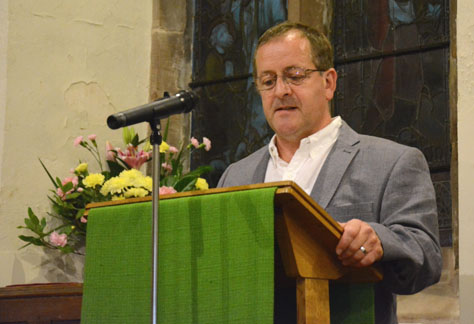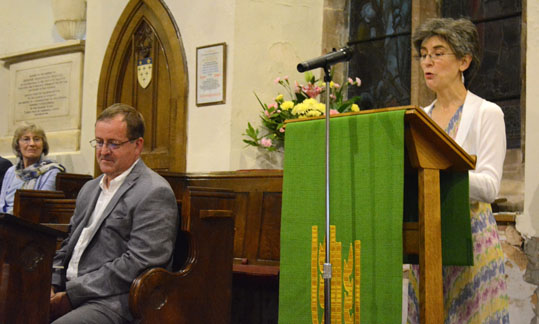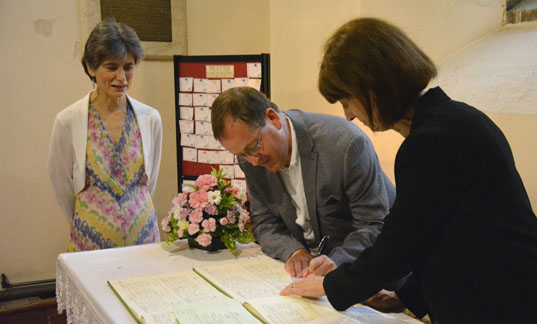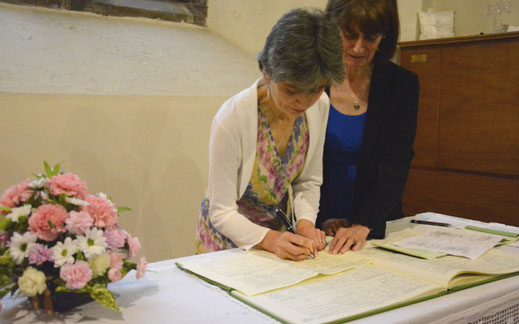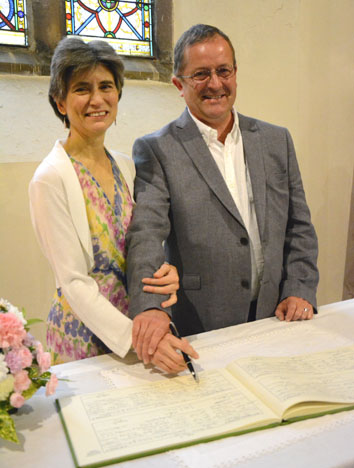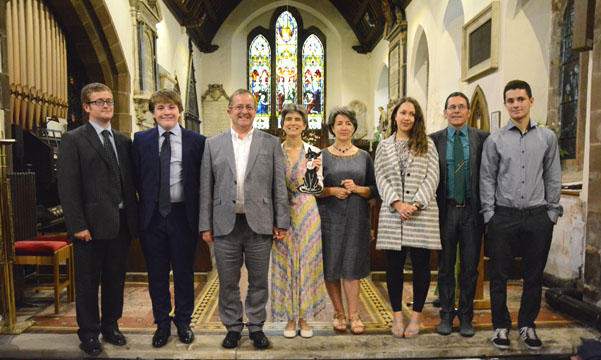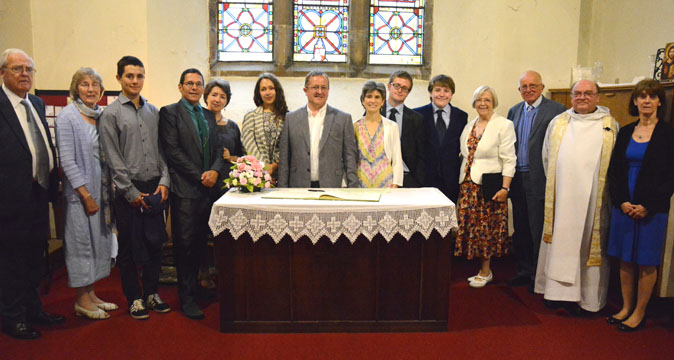 Wedding Reception in the Parish Halls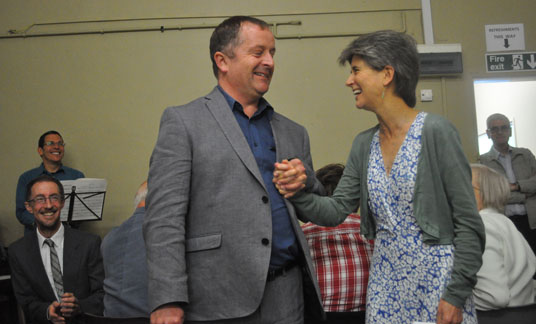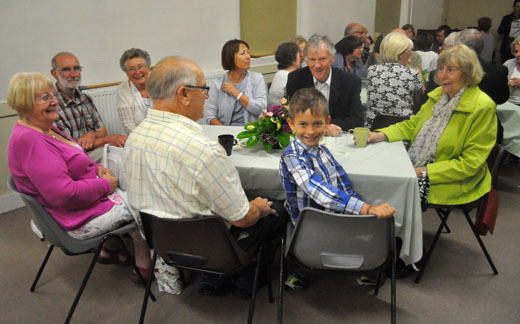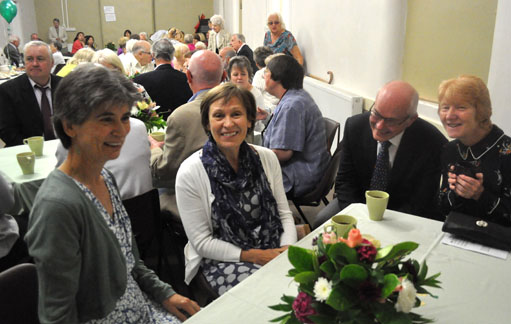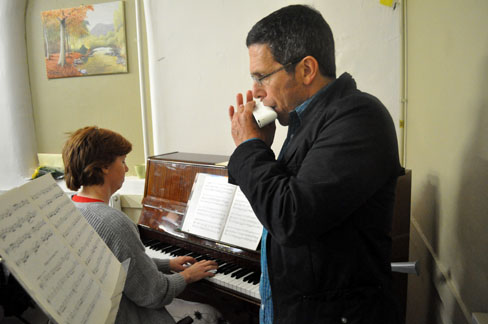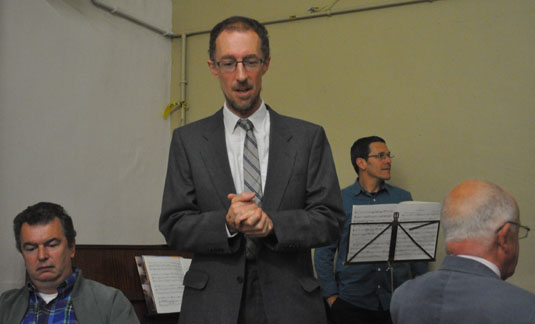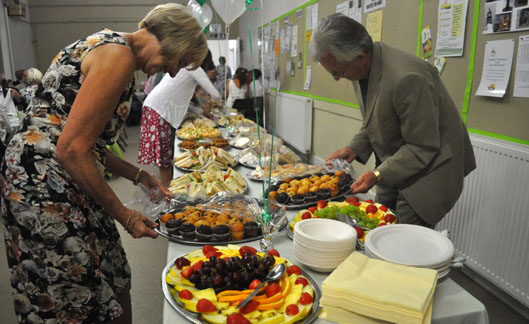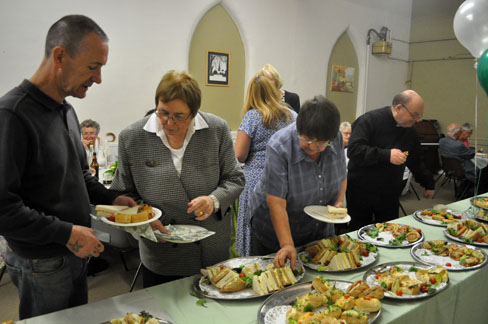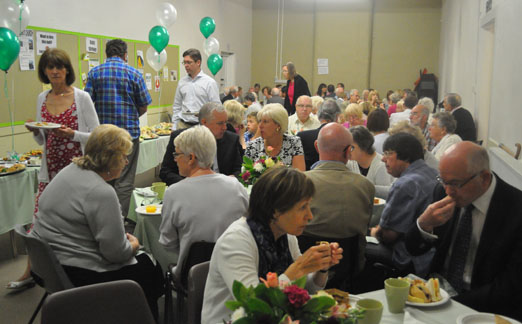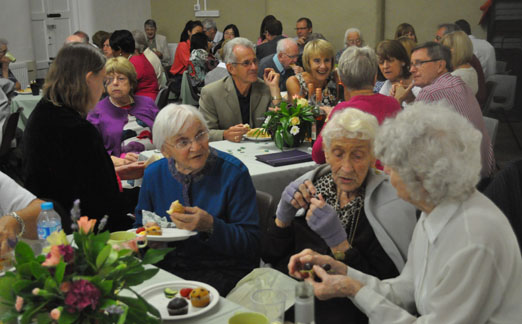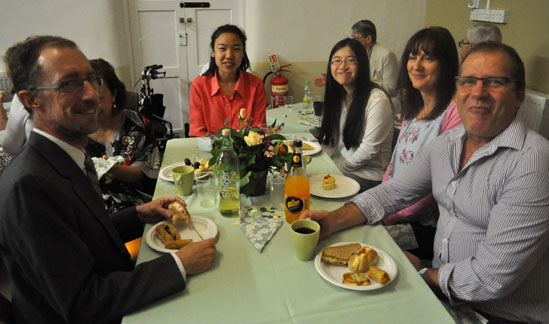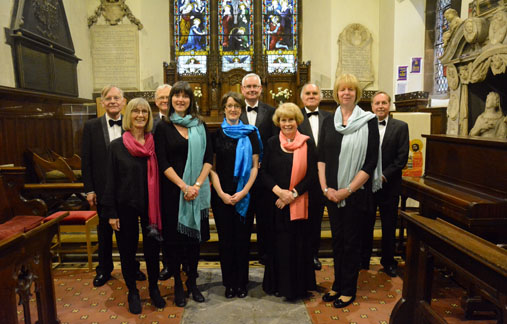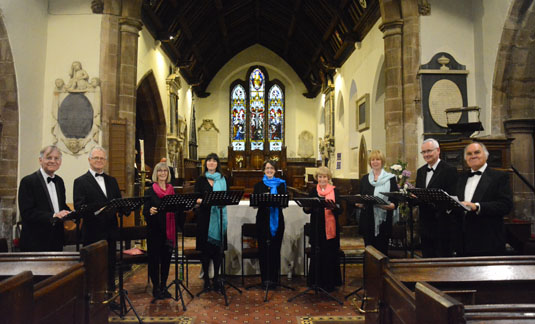 A Charity Concert by Consensus Vocalis in aid of Macmillan Cancer Support and The St Edburgha's Church Restoration Fund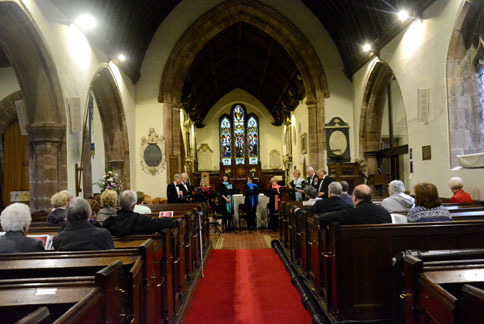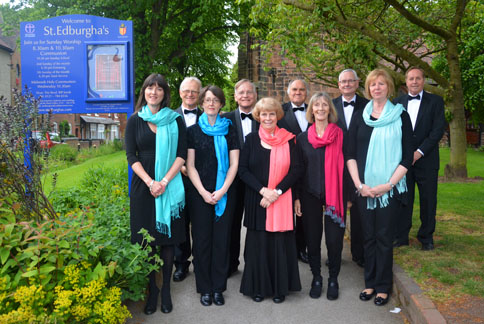 Saturday 30th May 2015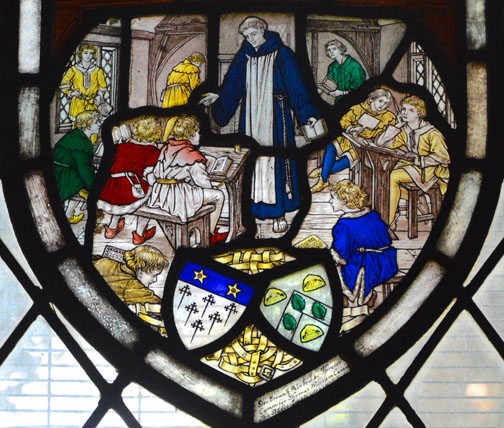 Memorial Window to the last of a long line of School Master from 1260 until1920, " William Sutherns"
in the Old Trust School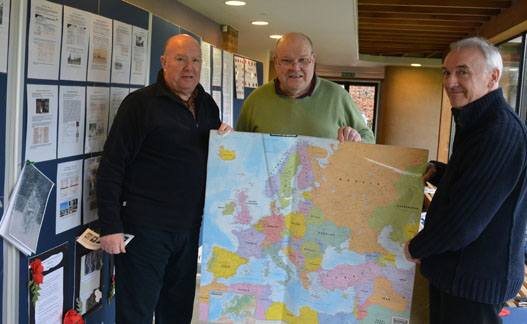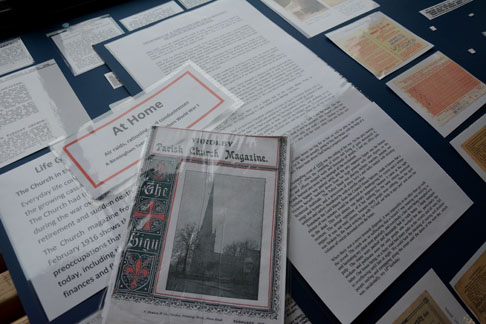 WW1 display moves from St Edburghas Church to Blakesley Hall, BM&AG, Yardley to be Shown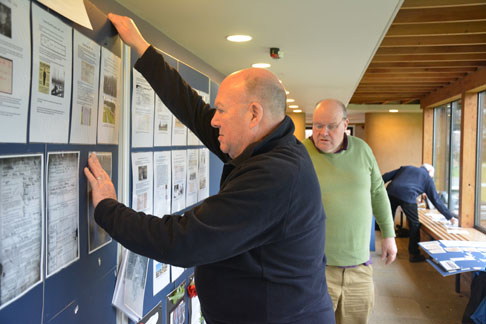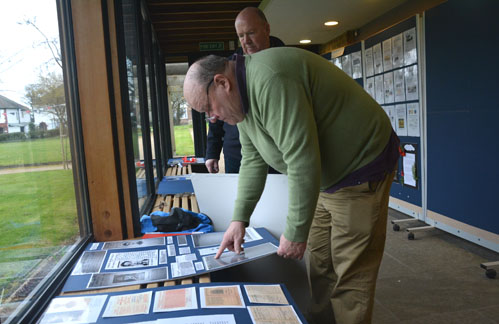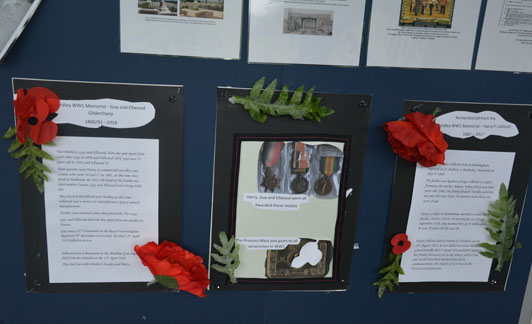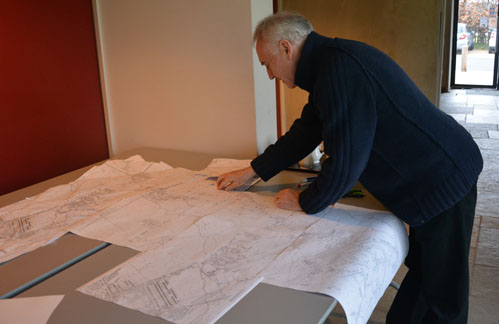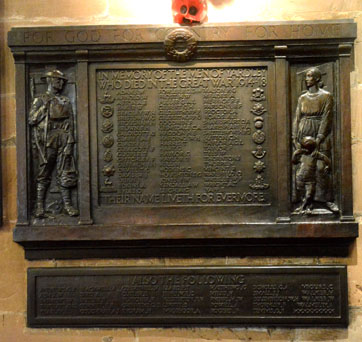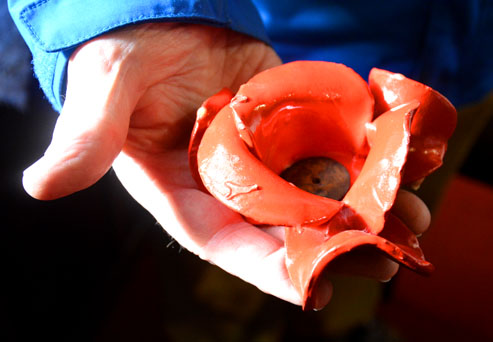 War Memorail and a Ceramic Poppy from the Tower of London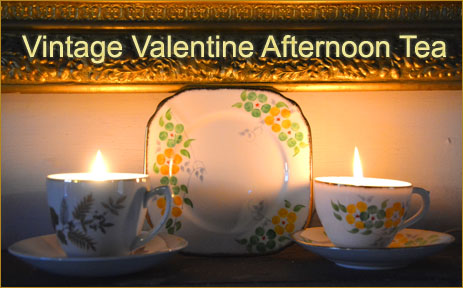 Sunday 15th February 2015, 3.30pm-5.30pm in the beautiful old school rooms of the Trust School in Yardley Village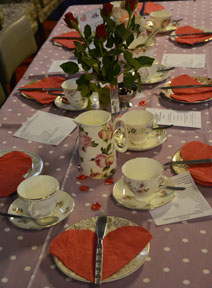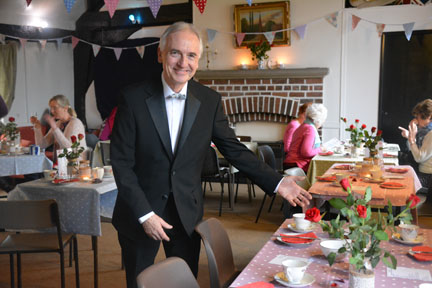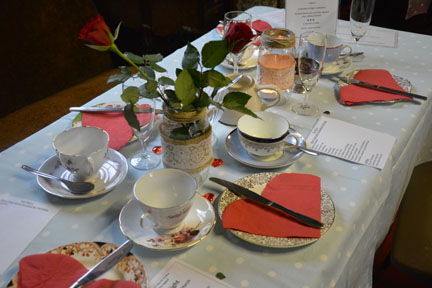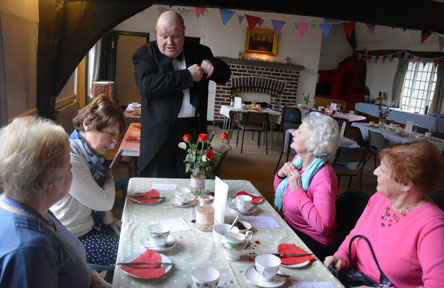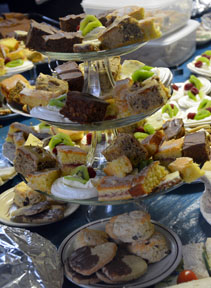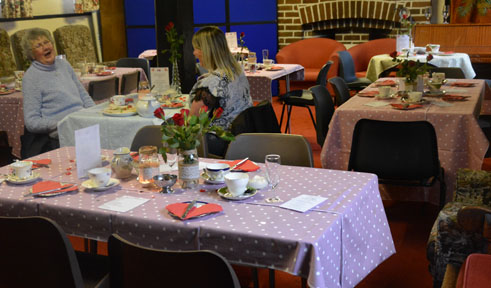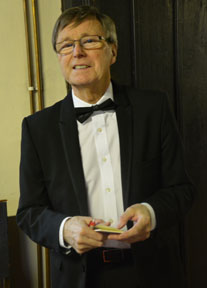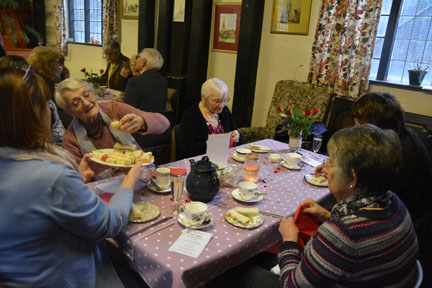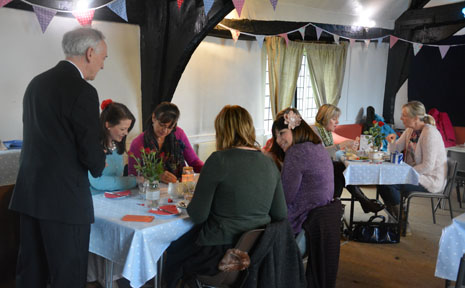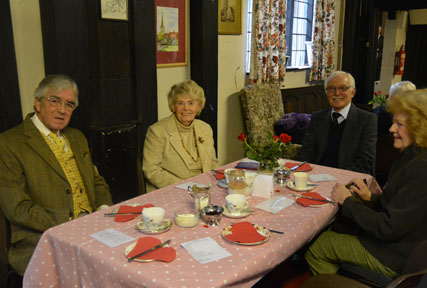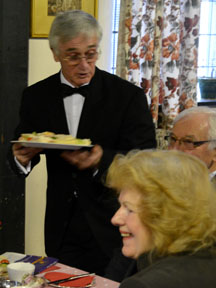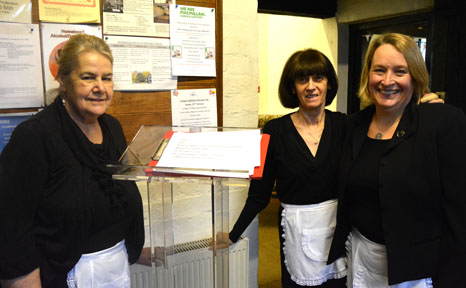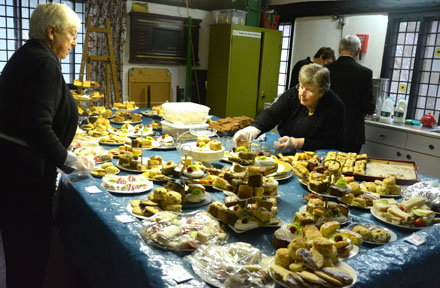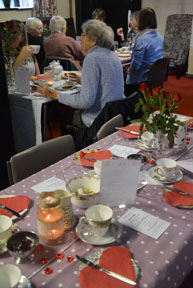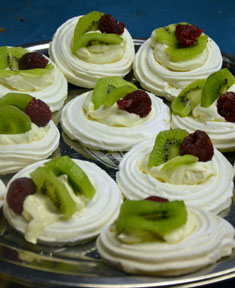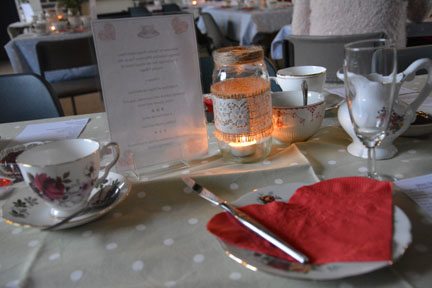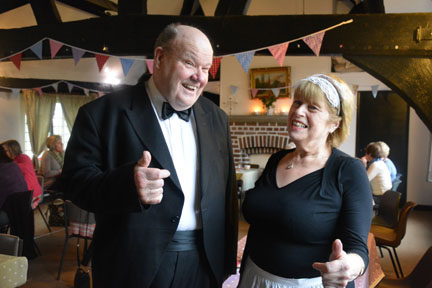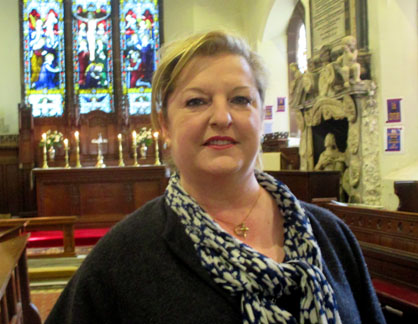 Julie Bridges, Trainee Reader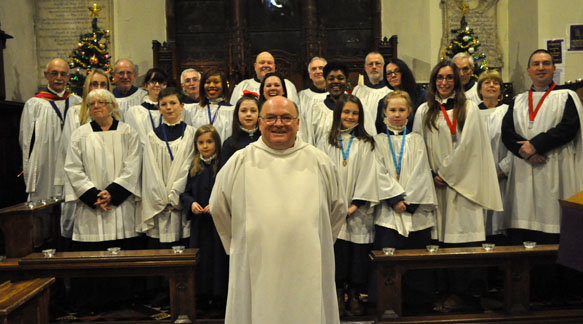 Traditional "Nine lessons and Carols" Service, held by Candlelight
Sunday 21st December 2014 at 6.30pm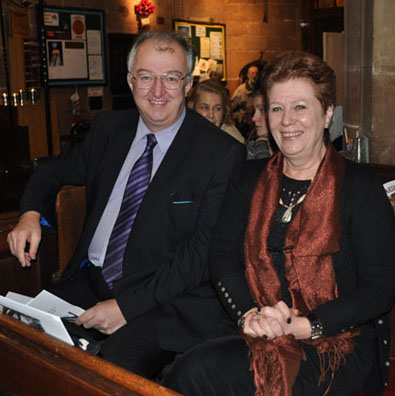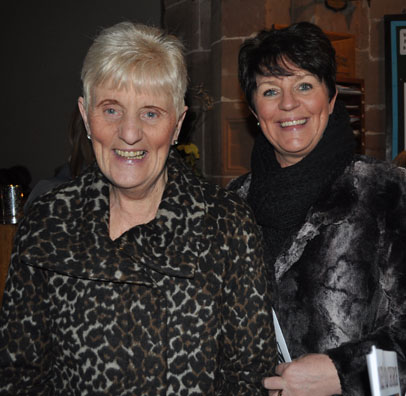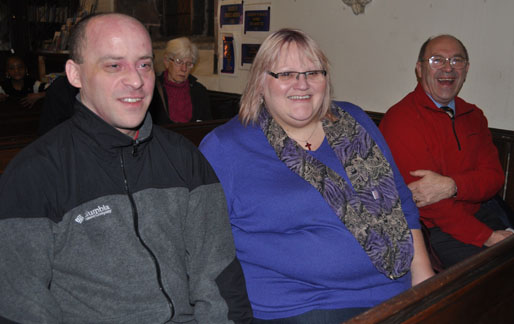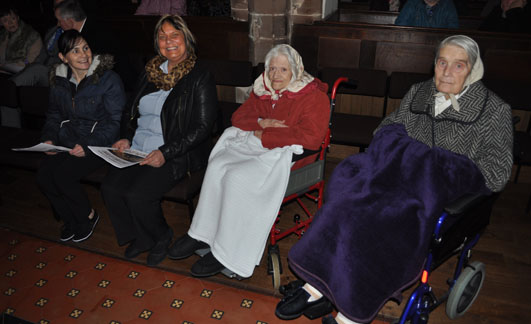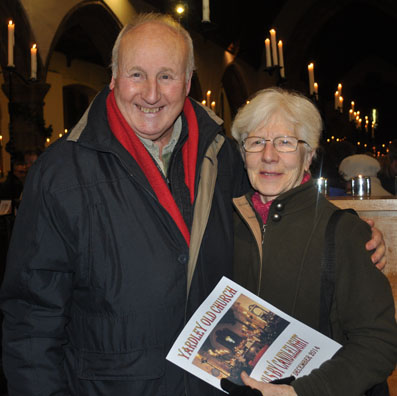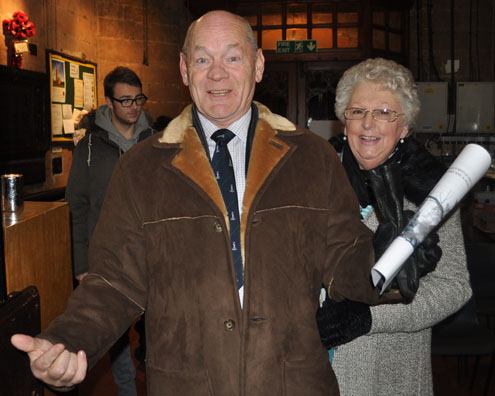 Yardley Palace of Varieties 1914
An Evening of Poetry, Music and Song
Performed by The Yardley Pierrots and Friends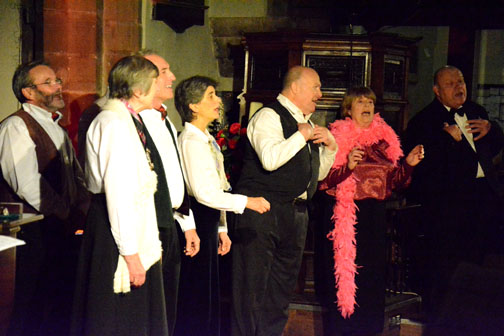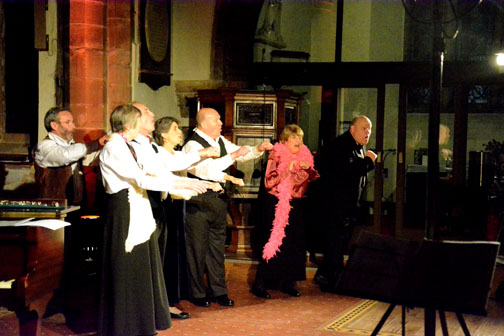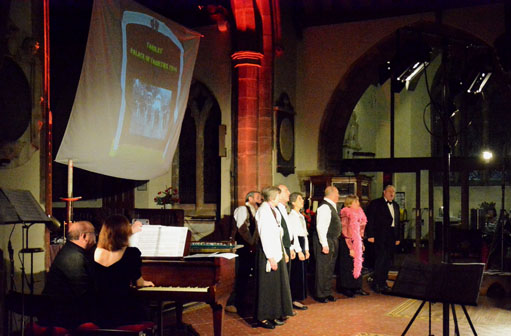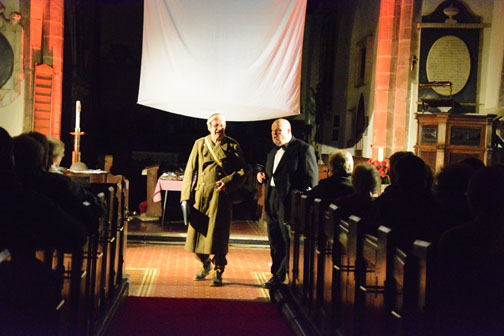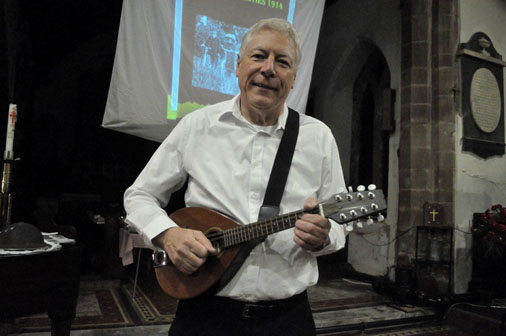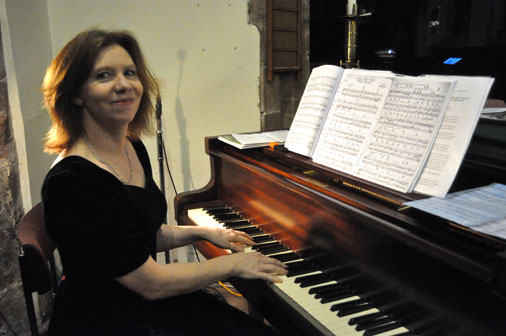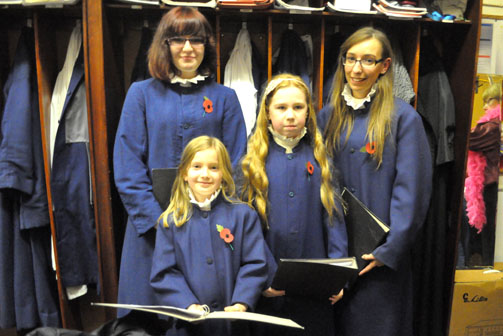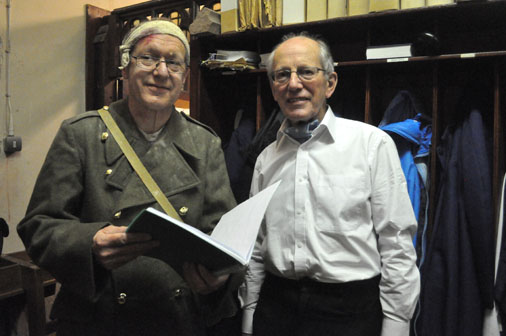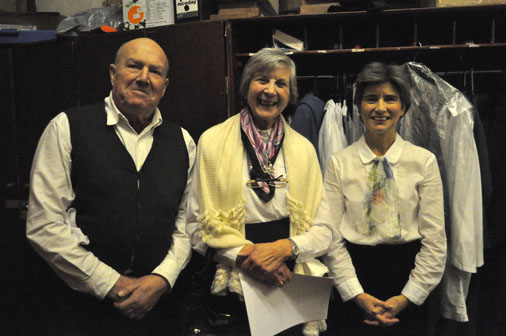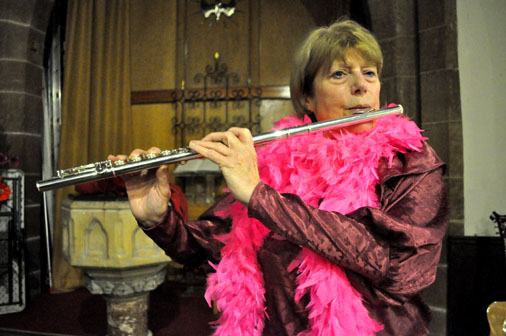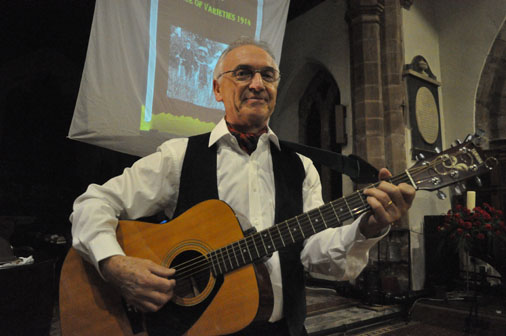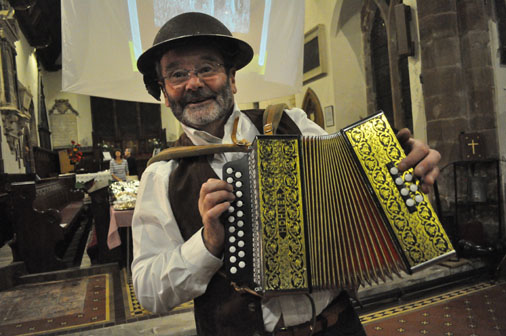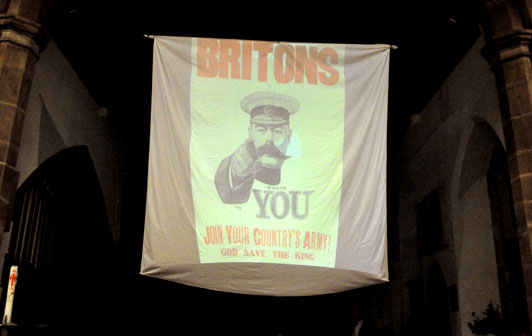 & Two Exhibitions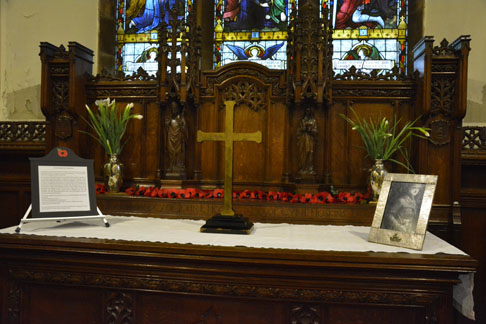 World War 1 Centenary Events, 3rd - 16 November 2014
in Church and in the Parish Hall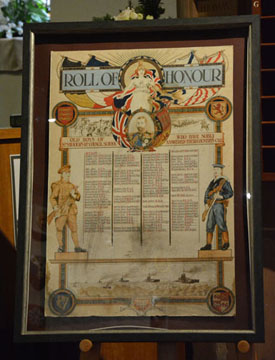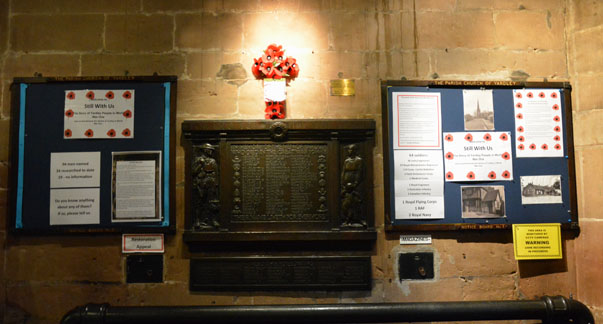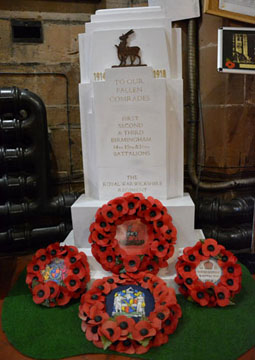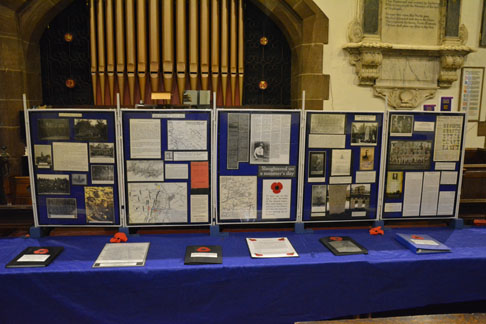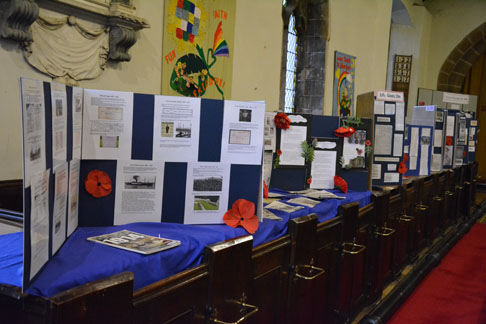 Exhibition in the Parish Hall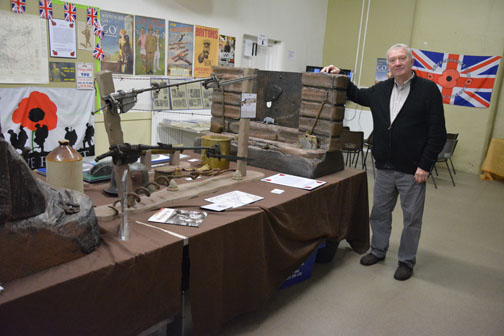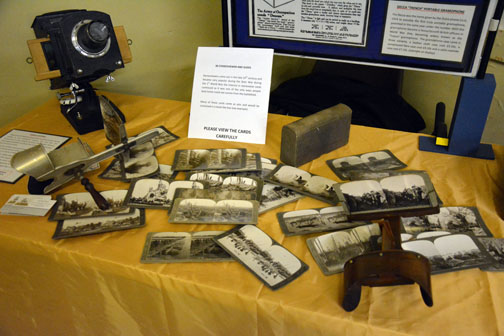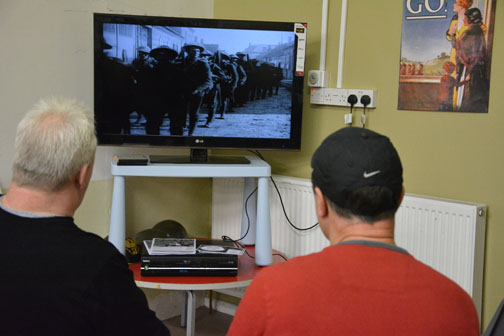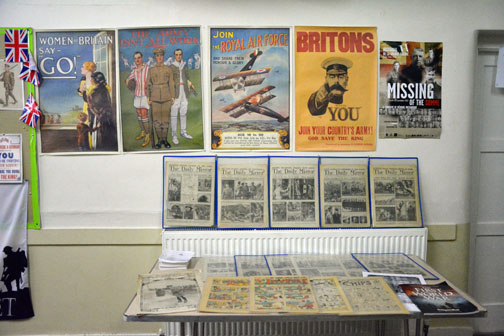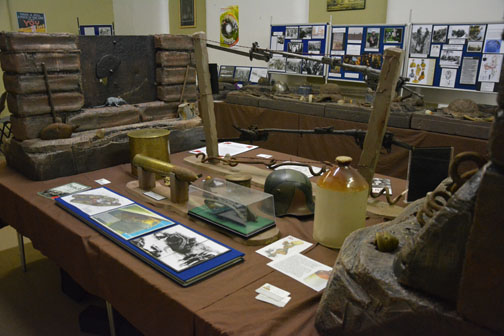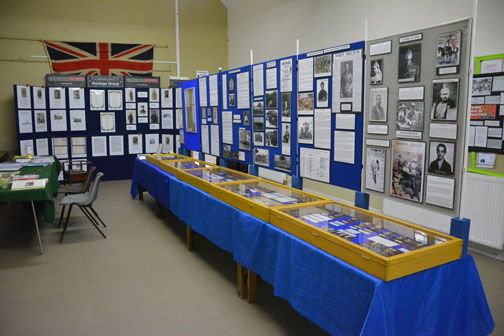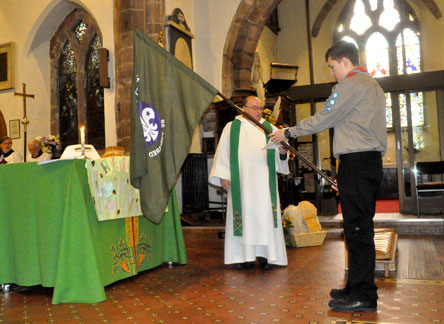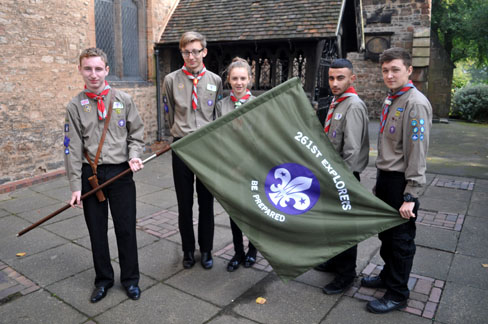 261st Scout Troop have their New Standard Blessed by Revd Bill Sands, Vicar of St Edburgha's Church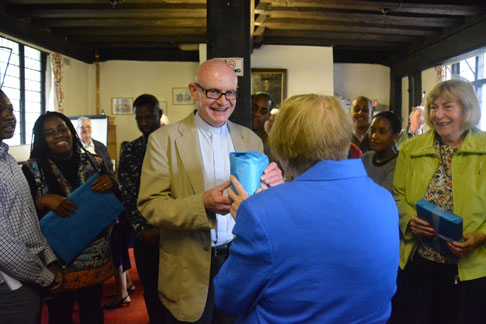 Revd Robin Mortimore - Thank you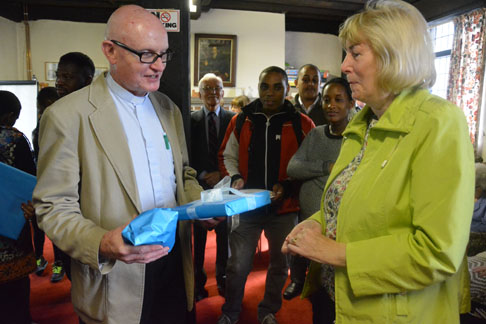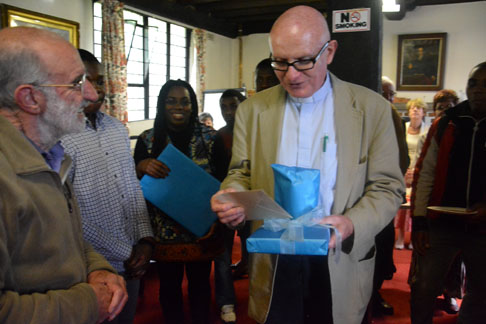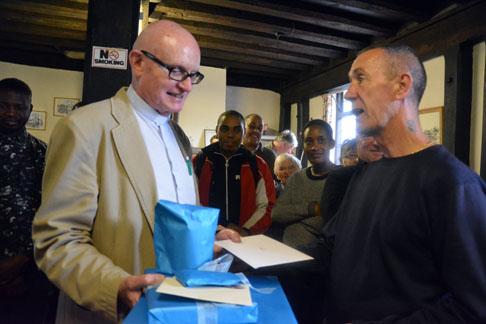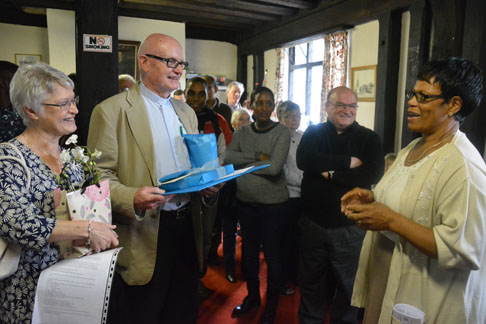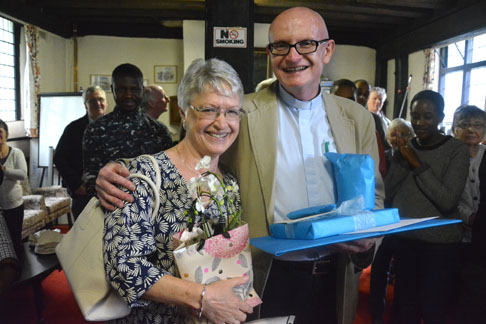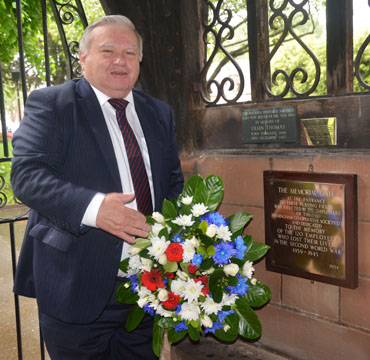 Re-dedication Service of the Memorial Plaque for the 120 Co-operation Staff killed in WW2 by Rev William Sands, May 28th 2014.
Frank Croft from Midlands Co-operative Society lays a wreath, in the Porch of St Edburgha's Church.
The Plaque originally was at the Entrance to the Birmingham Co-operative Society Sports Ground in Barrows Lane, Yardley.
after the grounds were sold the plaque was rescued from a skip.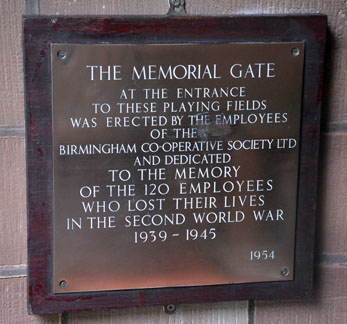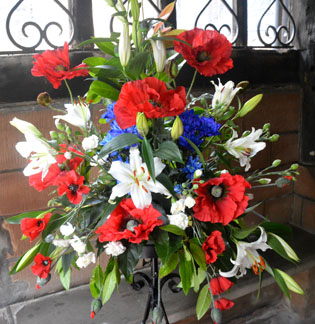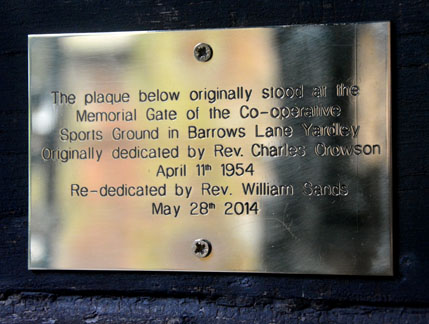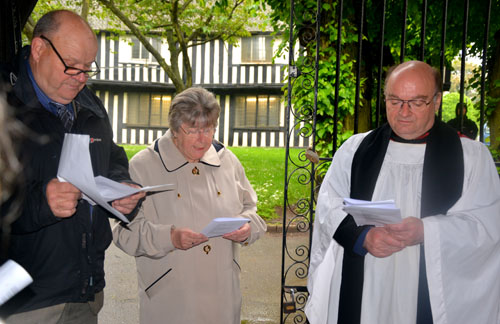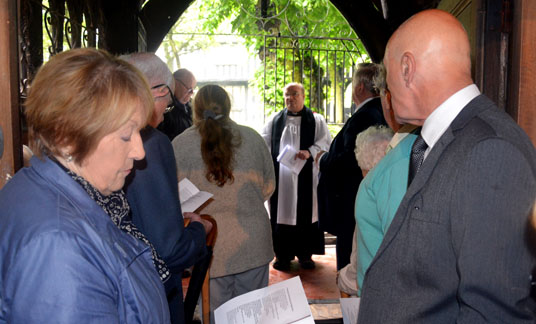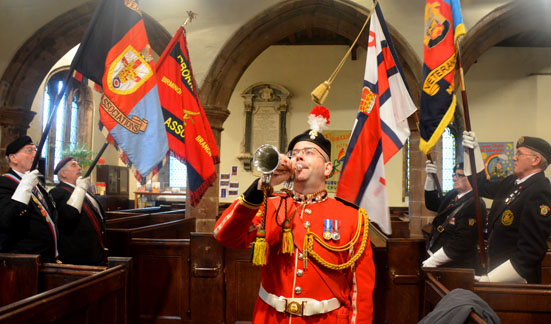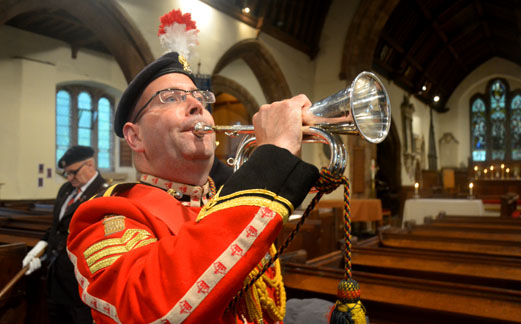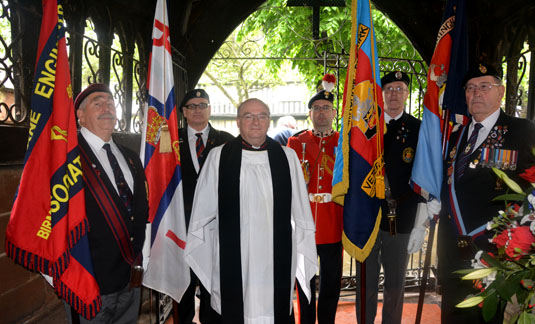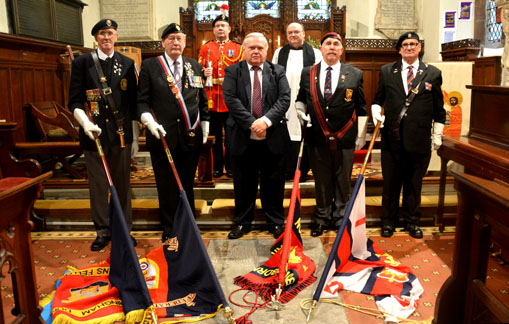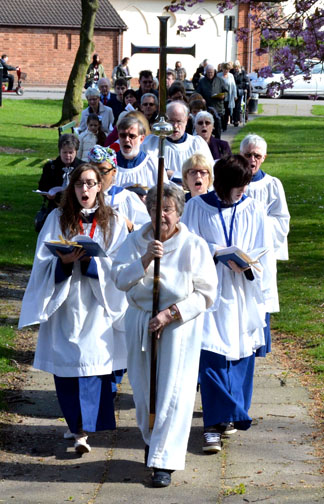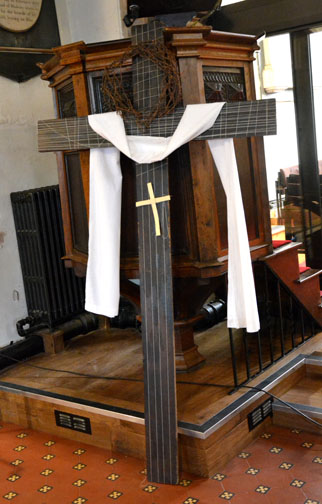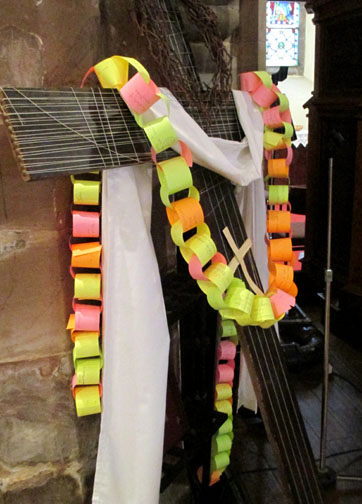 Palm Sunday Good Friday Easter Sunday - Chain of Prayers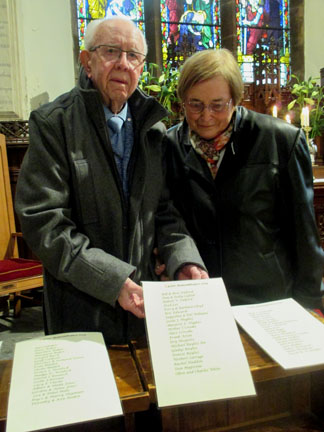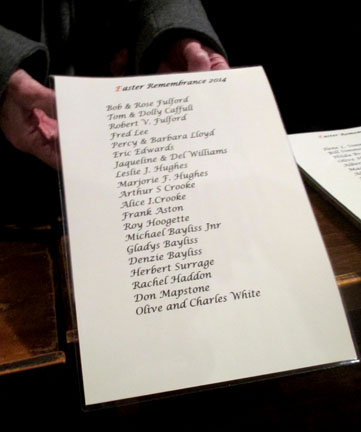 Easter Remembrance 2014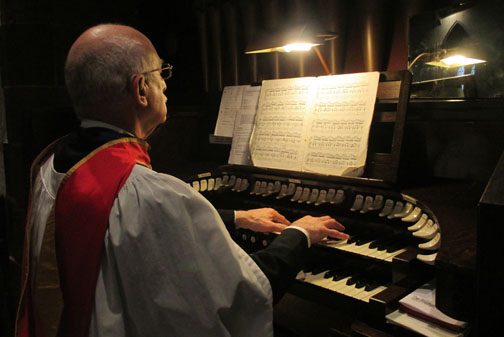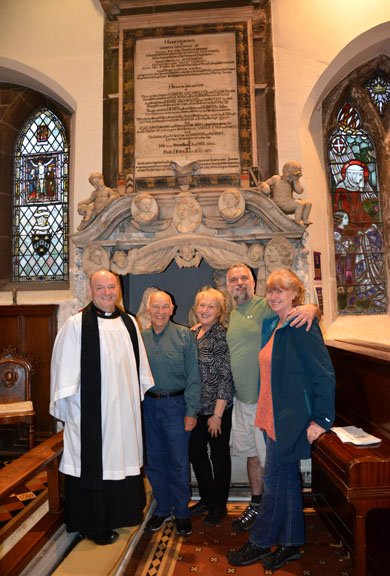 The Greswold family from America visit St Edburgha's Church
Robert Greswold, Senior & Cynthia Greswold , and Robert Greswold, Junior & Michelle Greswold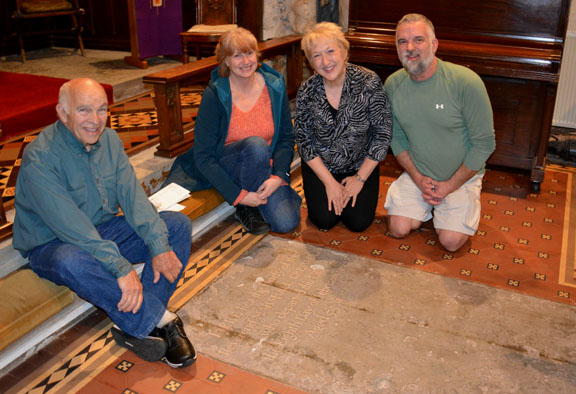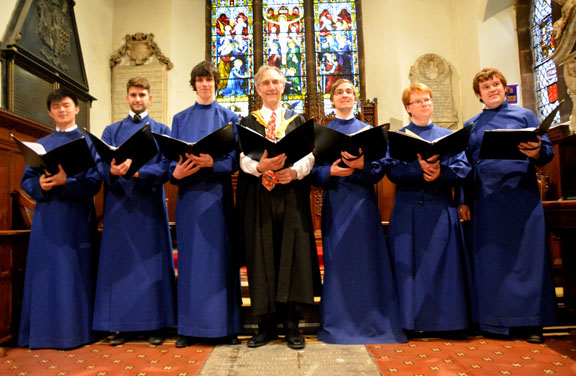 Birmingham Cathedral Choir visit for the Compline Service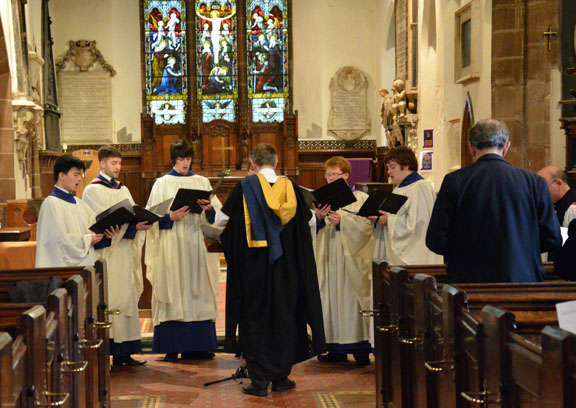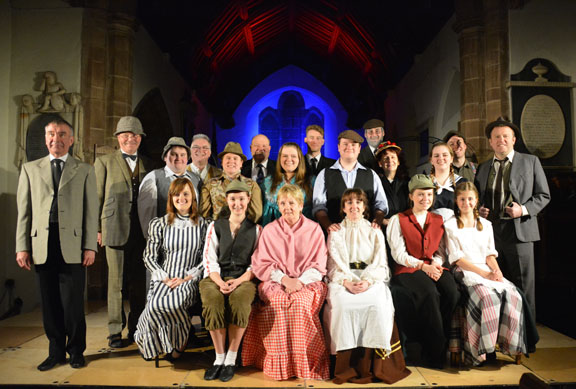 Union Theatre Solihull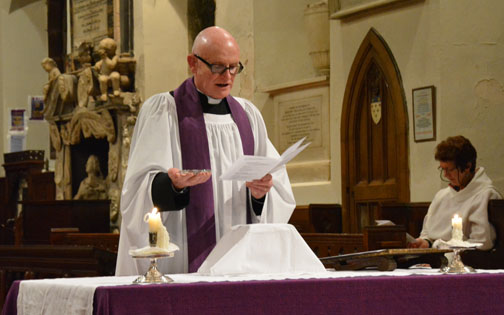 Ash Wednesday Service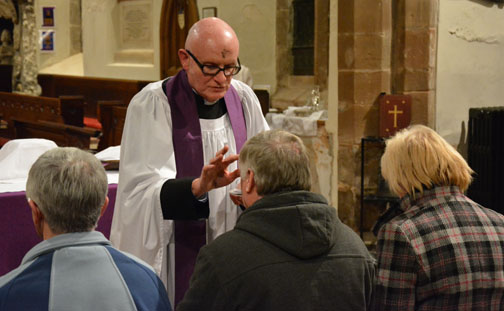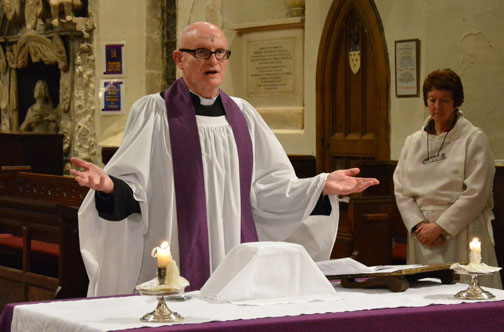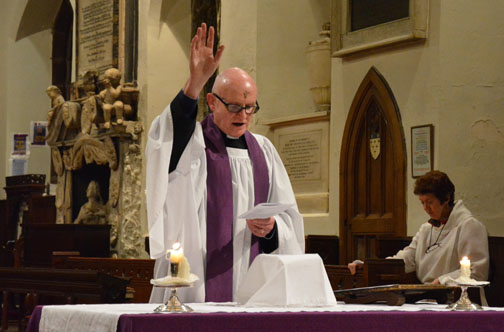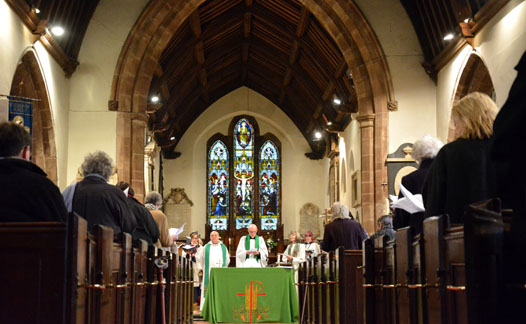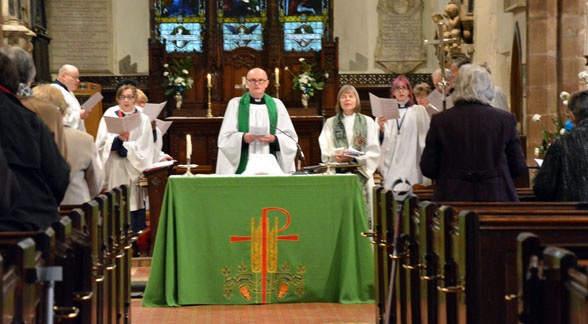 Order for Commissioning those Offering Pastoral Care & Community Skills in the Parish - by Liz Howlett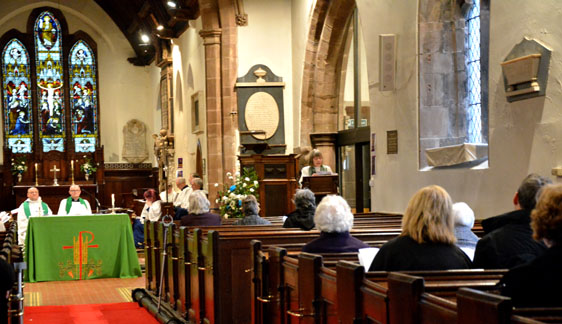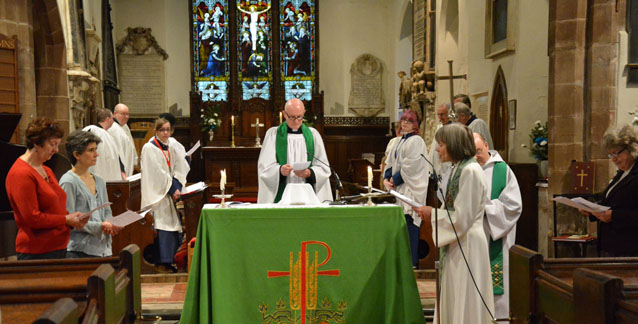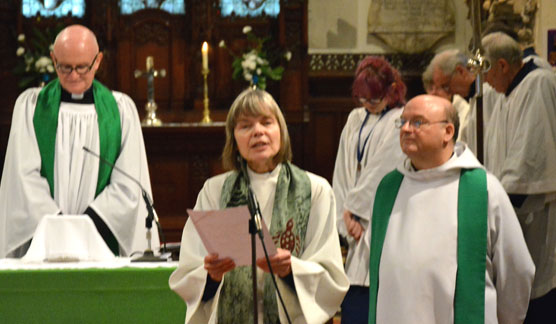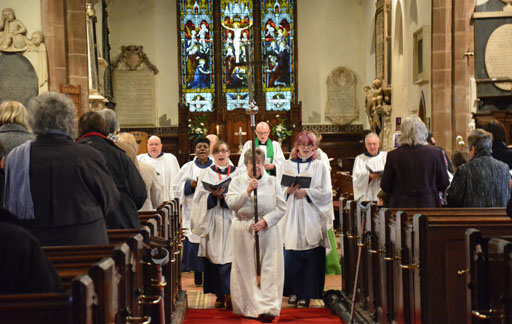 Congratulations to Sylvia Roberts and Enid Seeley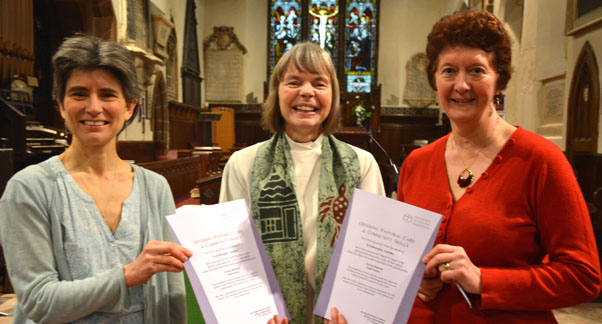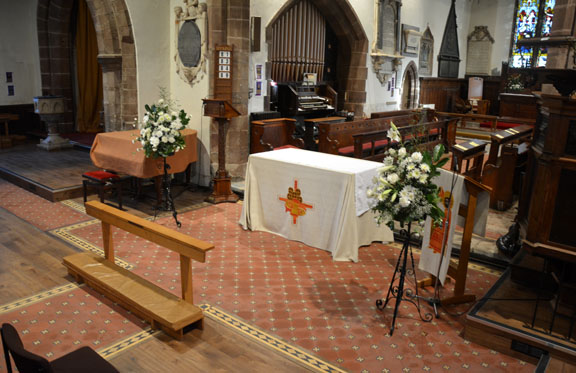 The Church Interior, Click on this link for - Restoration of St Edburgha's Church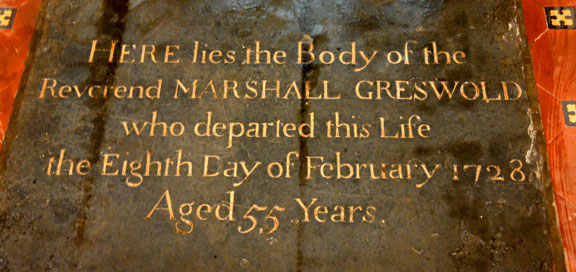 Reverend Marshall Greswold's gravestone in front of the alter of St Edburgha's Church.
When the old red carpet was lifted this was discovered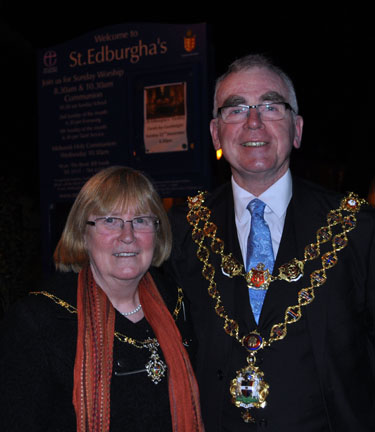 The Lord Myor & Lady Mayoress of Birmingham
Councillor Mike Leddy and Mrs M. Leddy, visit for the Carols by Candle Light Service.
Click on this link for "Carols by Candle Light" photographs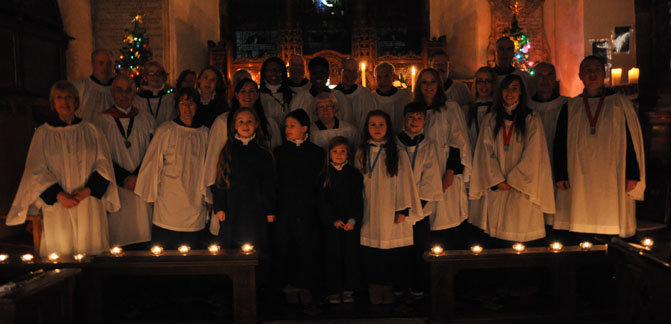 St Edburgha's Parish Church Choir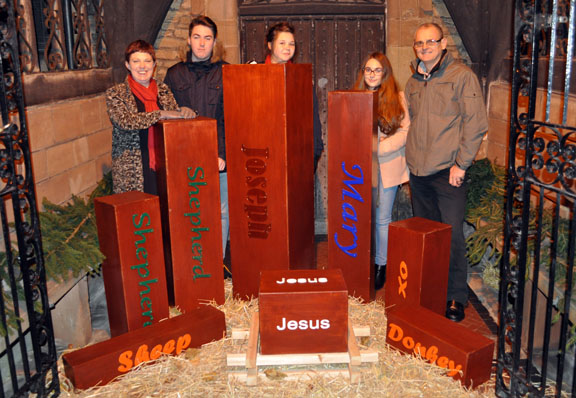 Nativity design and created by students from CTC Kinghurst Academy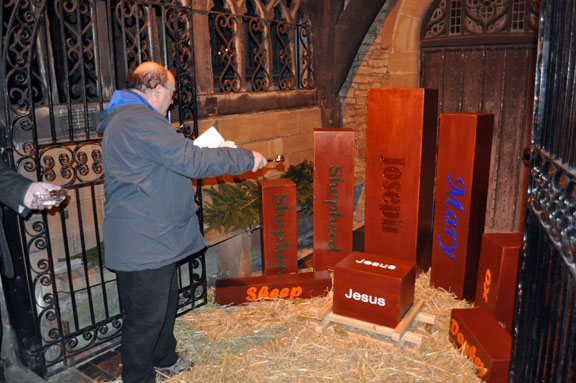 Revd Bill Sands Blesses the Nativity with Holy Water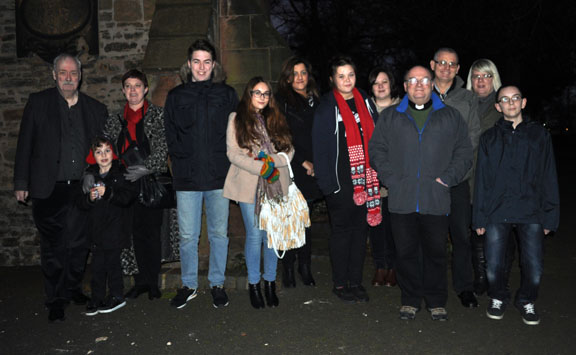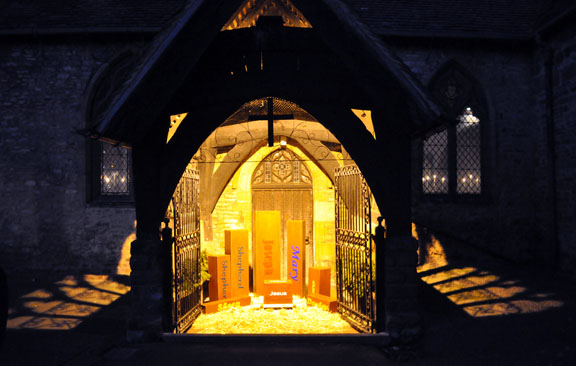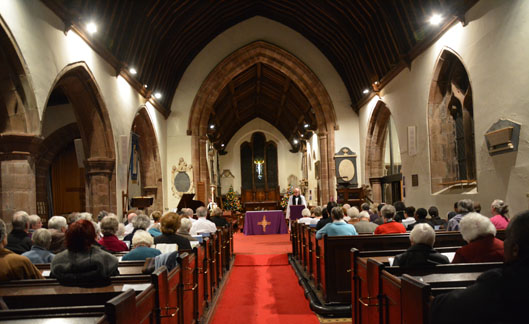 Stechford and Yardley Christian Fellowship Joint Service for Advent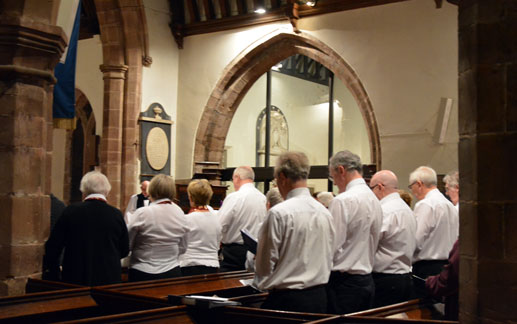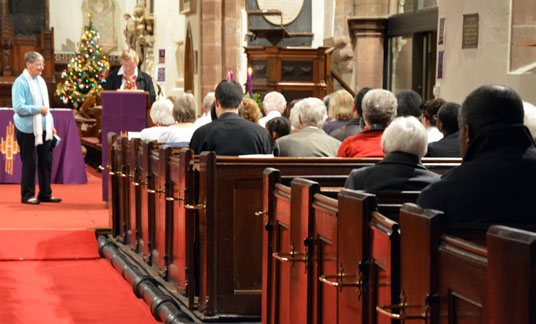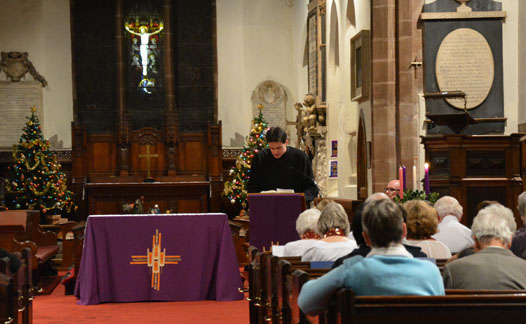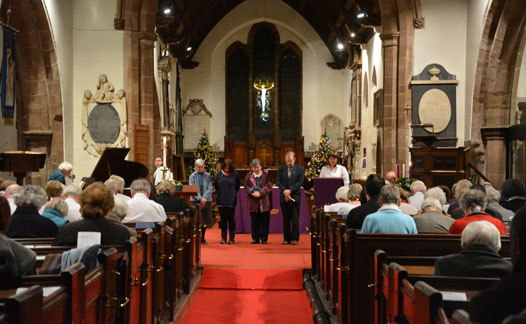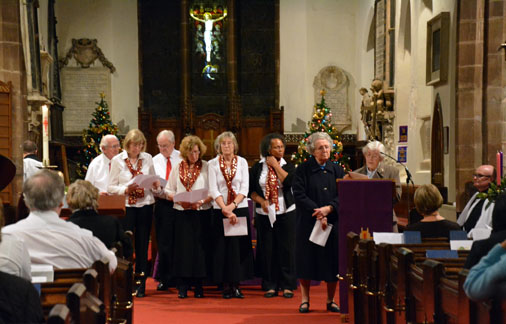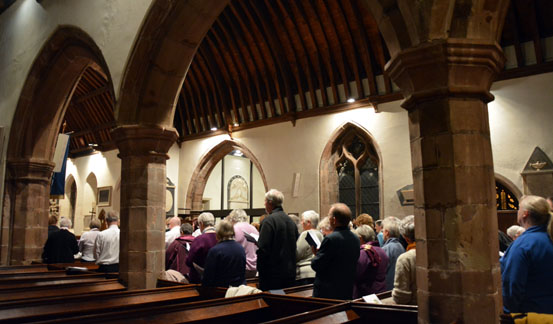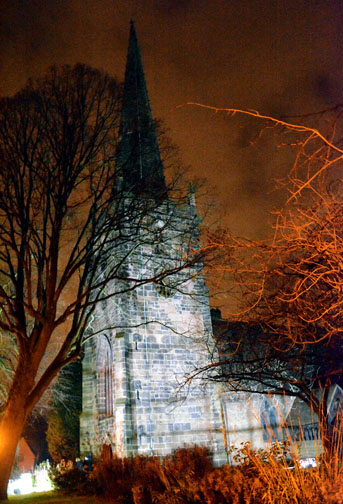 Yardley Old Church is floodlit again, thanks to all for switching the lights back on

Autumn Fair 2013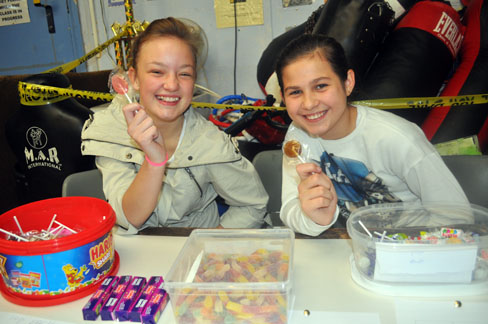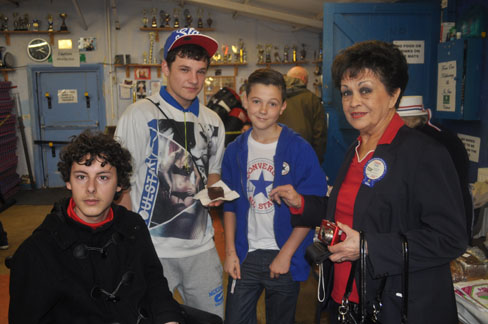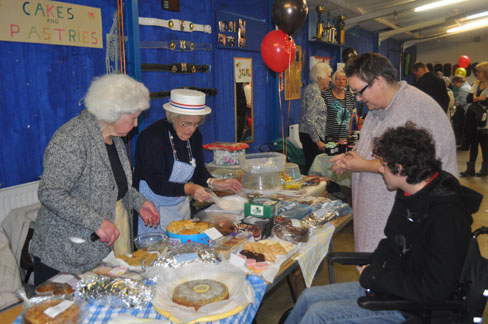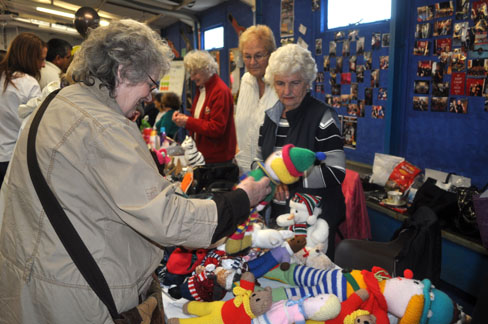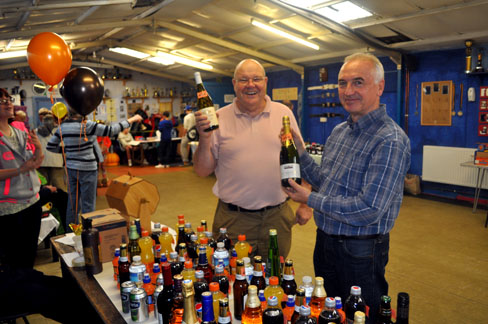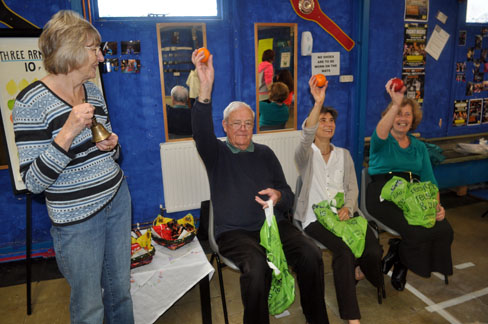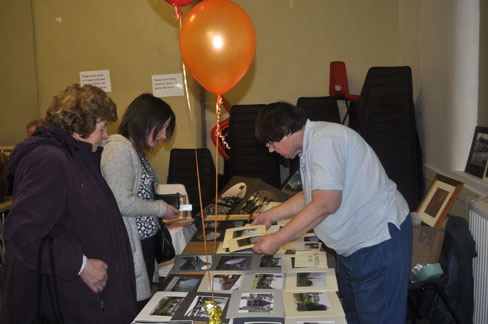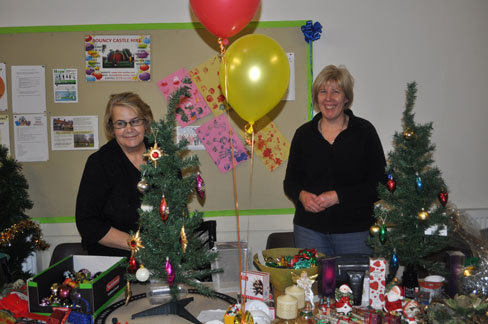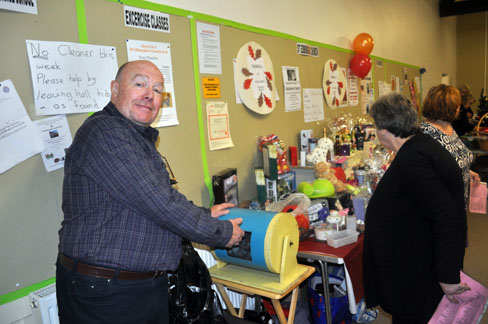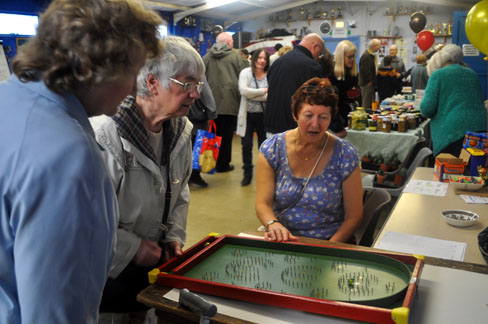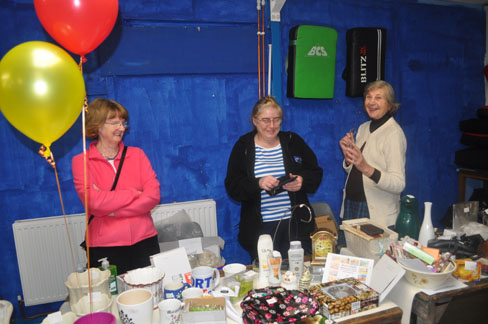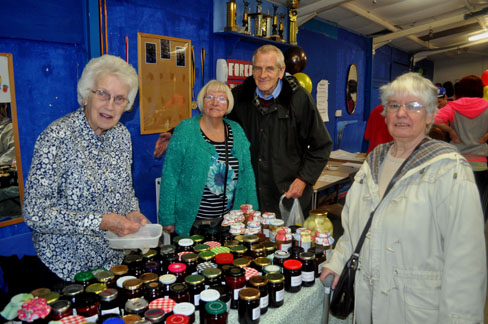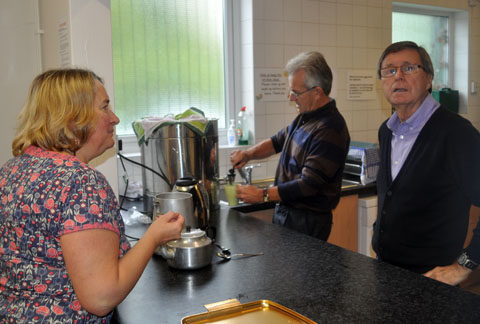 Over £1000 was raised for the roof repair appeal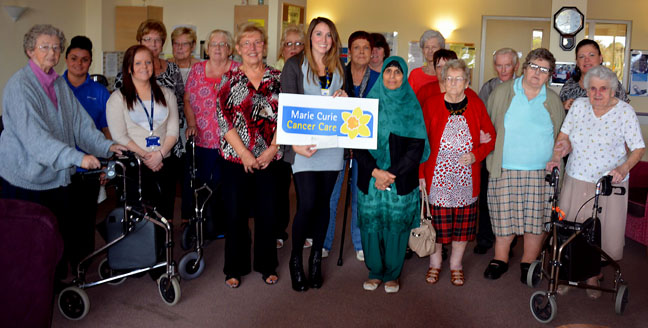 Residents of Westhall Court held a Wheel Chair Push to Yardley Old Church and Back
They raised £550.00 for Marie Curie Cancer Care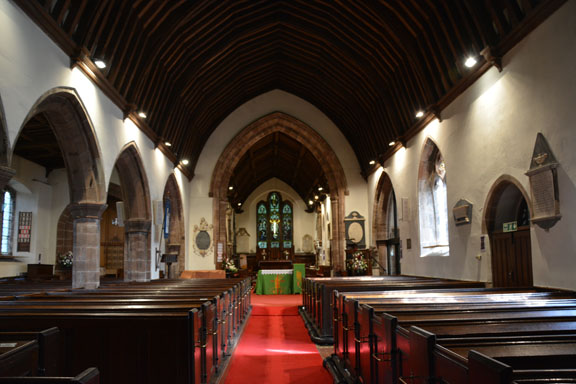 The Interior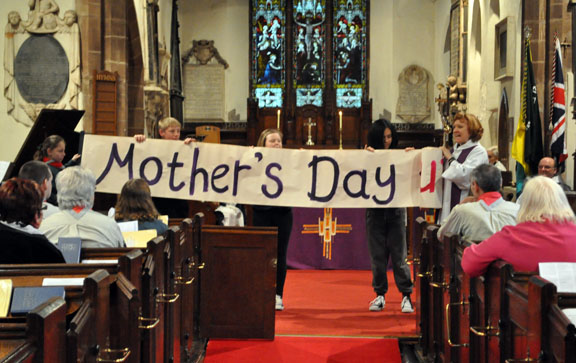 The Very Revd Catherine Ogle, Dean - Birmingham Cathedral
to see more photographs click on this link - Mothering Sunday Service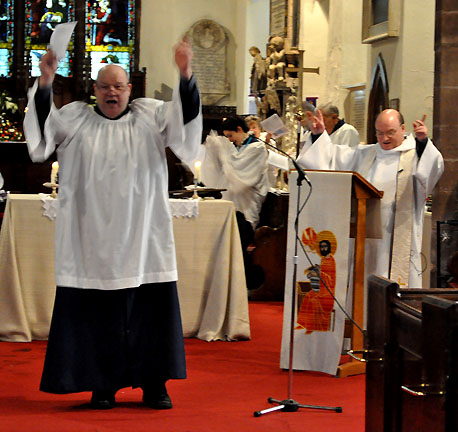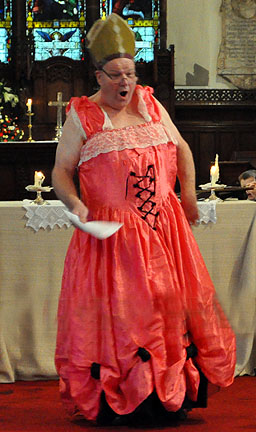 Thanks giving Service for the Tower, followed by a buffet lunch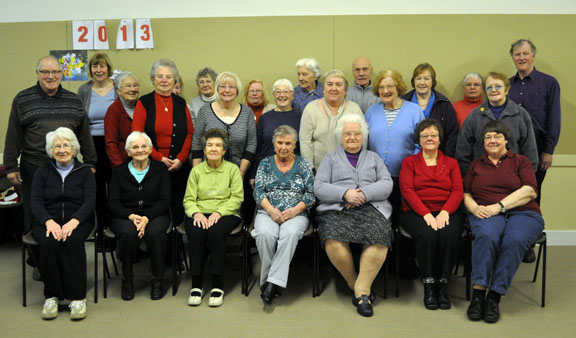 Friendship Club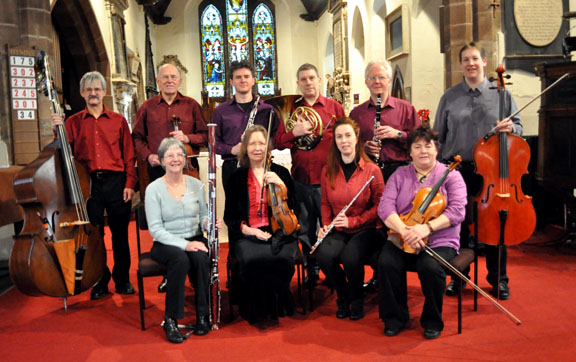 Opus 9 Perform in Aid of St Edburgha's Restoration Appeal,
more photographs can be seen on the Yardlay page of www.photobobuk.co.uk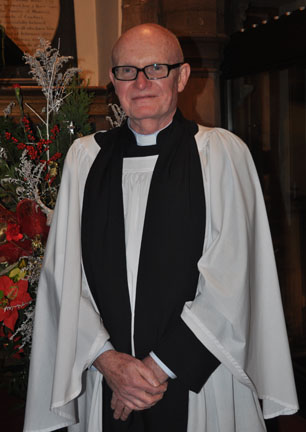 Rev Robin Mortimore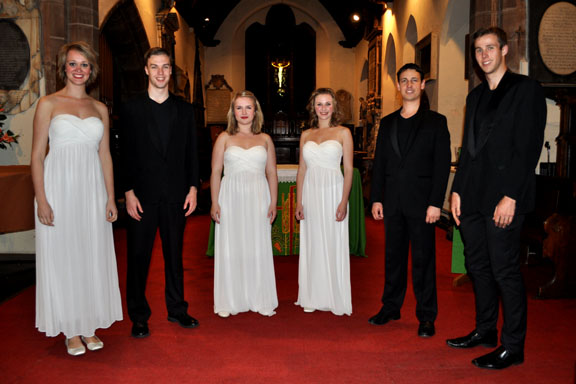 The Australian Voices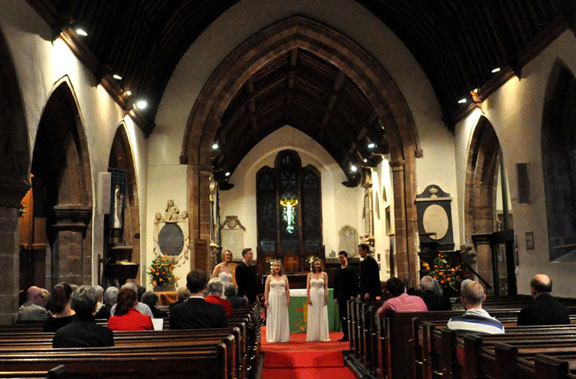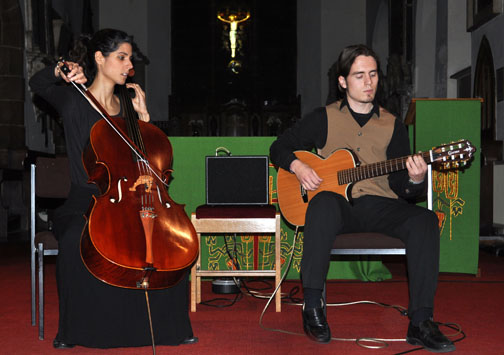 Marta Tobar & Elliot Coombs, " Malted Light"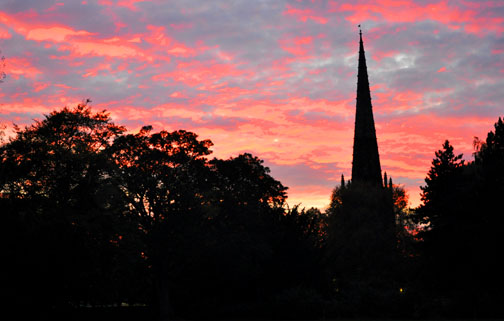 at sunset


J
ohn & Dot Cream Teas,
raising money for the Tower Appeal,
lower down this page are their fund raising for the Spire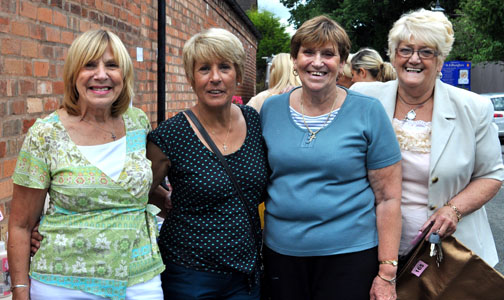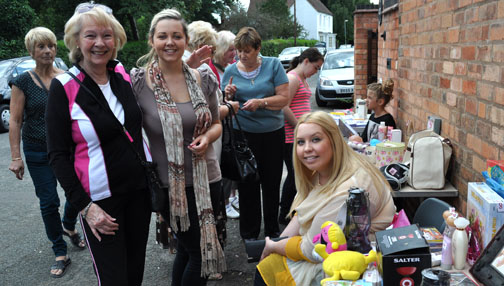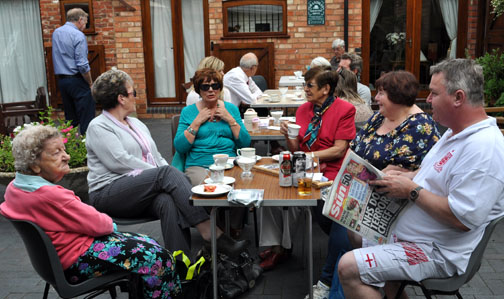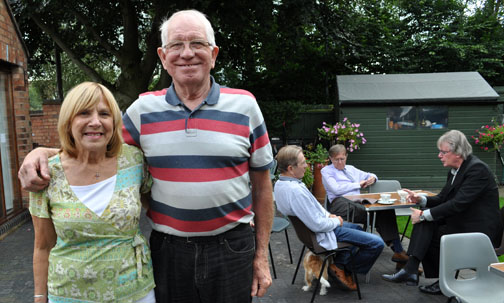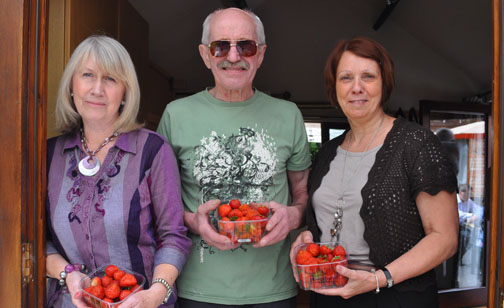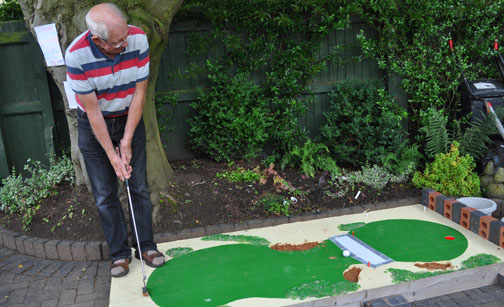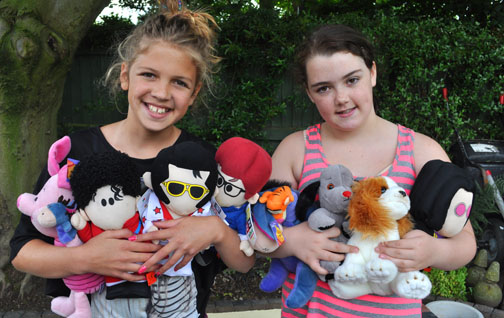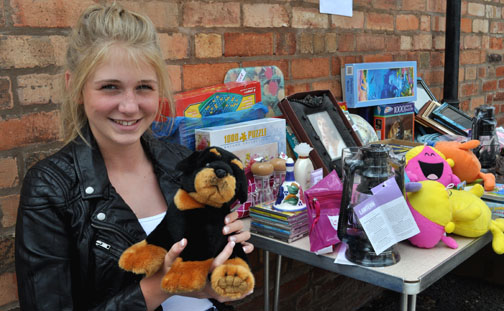 Thanks to John and Dot

More photographs of events in the church follow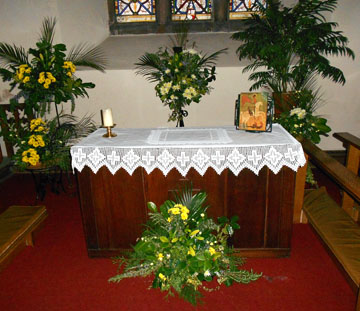 The Gilby Chapel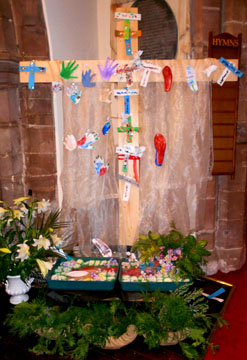 Easter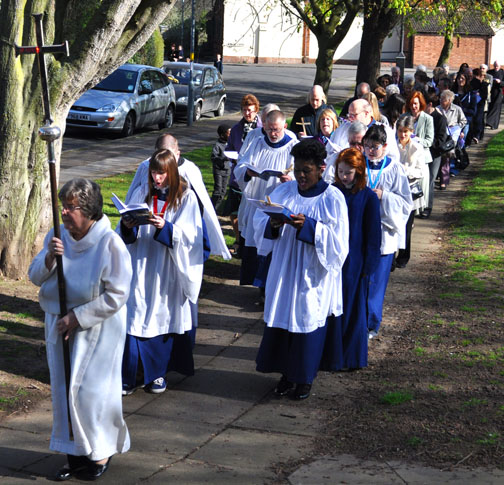 Palm Sunday Procession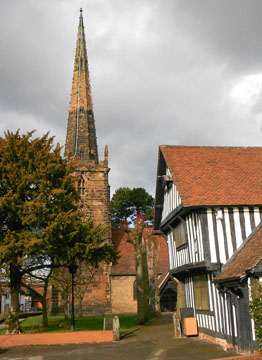 Yardley Old Church

"Songs of Praise"
a Service of Celebration and Thanksgiving
for the Restoration of the Spire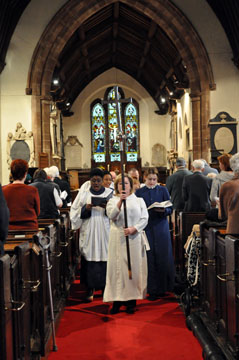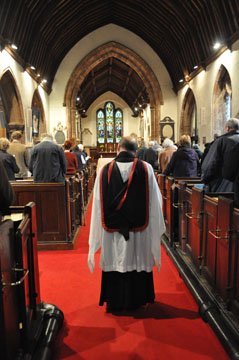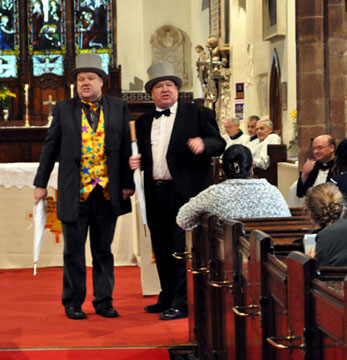 John and David, Church Wardens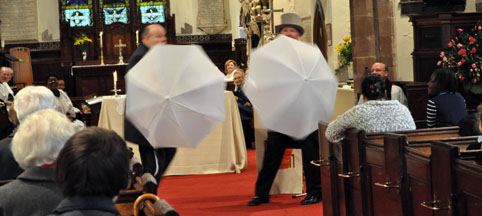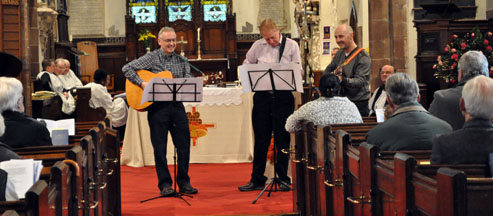 Trust School Daze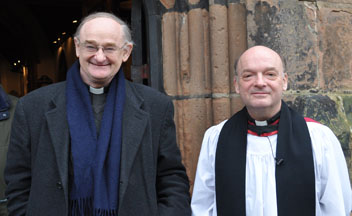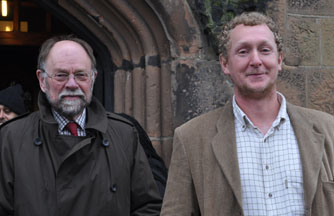 The Achdeacon & Rev Bill Sands Ian Stainburn & Fraser Andrew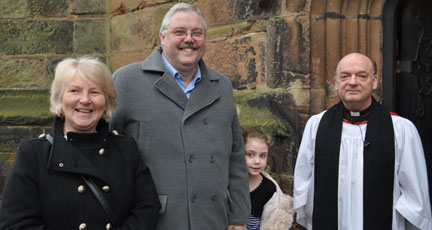 Councillor Jackson, Councillor Eustace & Rev Sands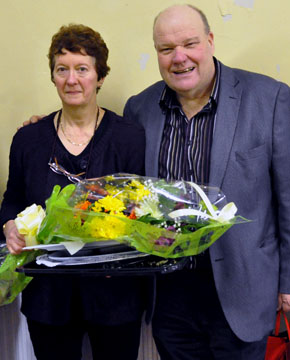 Thank you to Enid and John

Dedication of New Notice Boards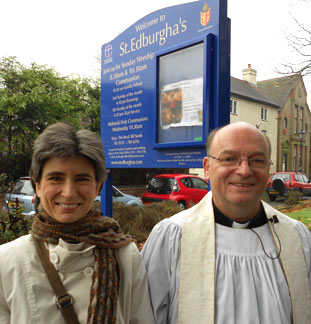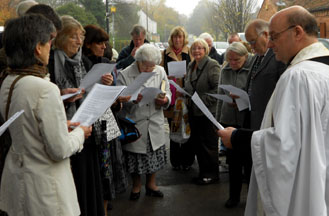 The Autumn Fair 2011 in the Church Halls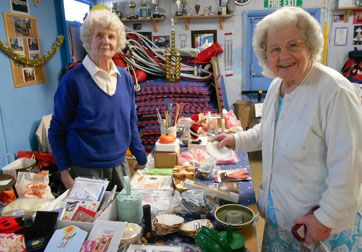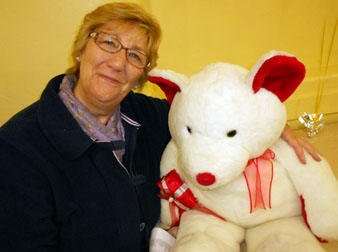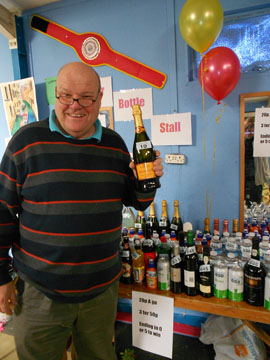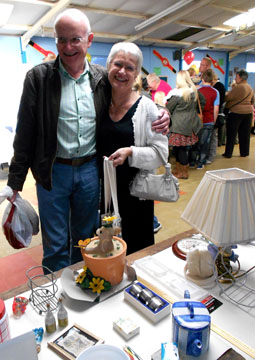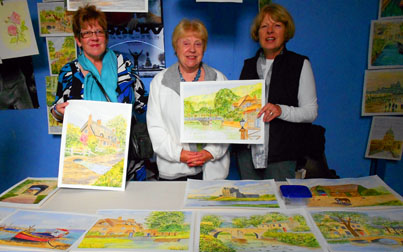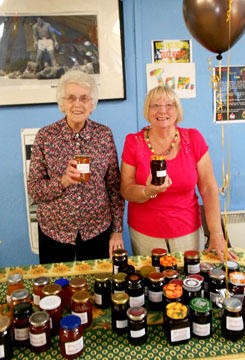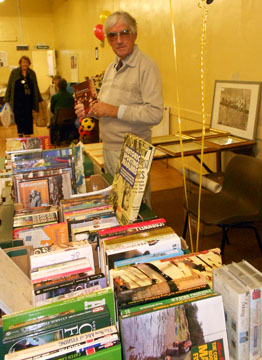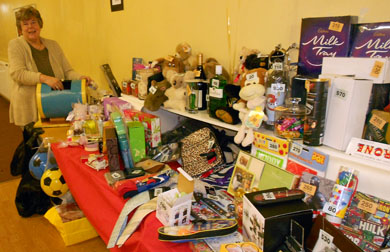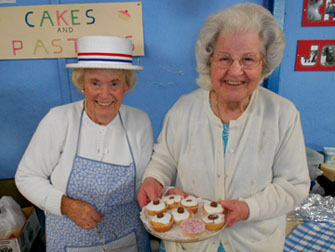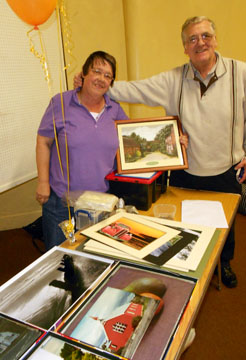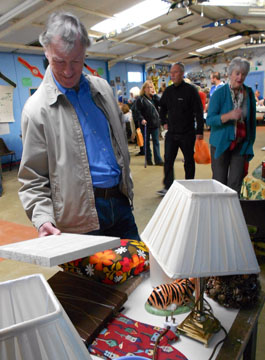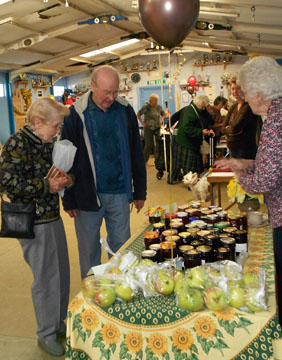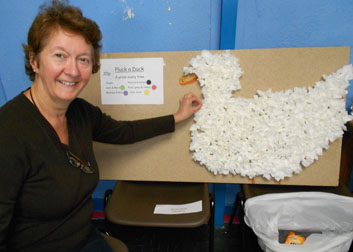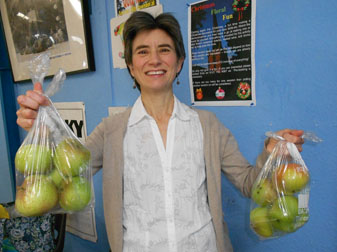 Over £1,000 for the Church Tower, Congratulations

and for the repairs to the spire click below
Damage-Hope-Renewal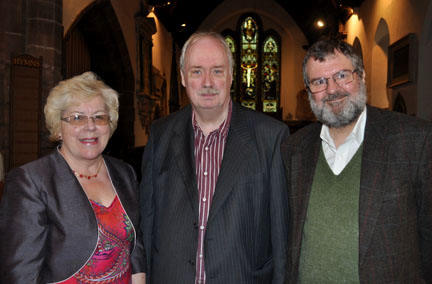 Lay Canon Elizabeth Power, Stephen Fraser Chair
and
Jonathan Clatworty Modern Church, Talk about "The Covenant"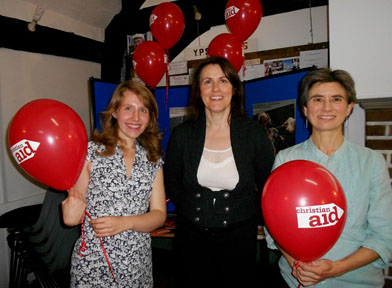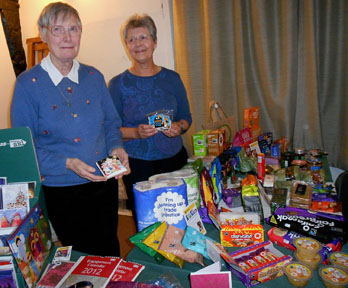 Christian Aid "thank you" night September 2011 in the Trust School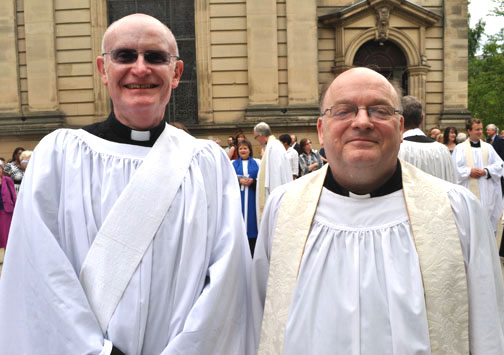 Rev Bill Sands and Robin Mortimore at the Ordination Service
Birmingham Cathedral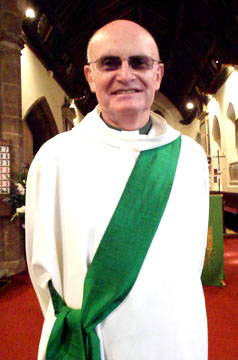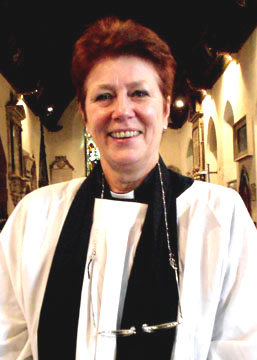 Robin Mortimore Jackie Hughes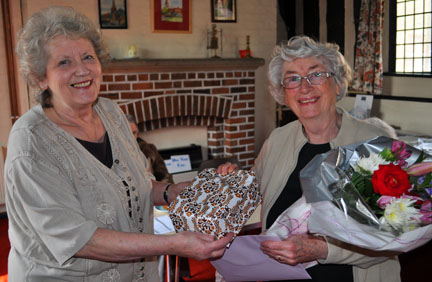 Mary presents Jean Butler with Flowers and a present
on her retirement from the Forward Club after 30 Years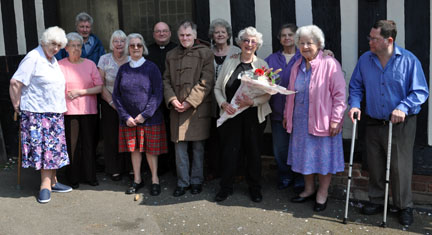 The Forward Club outside the Trust School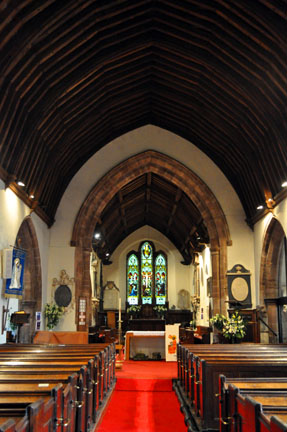 Easter Sunday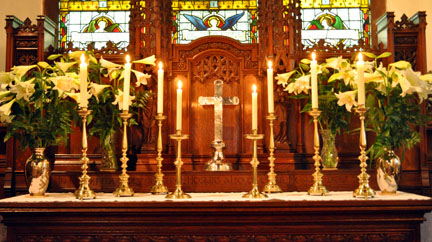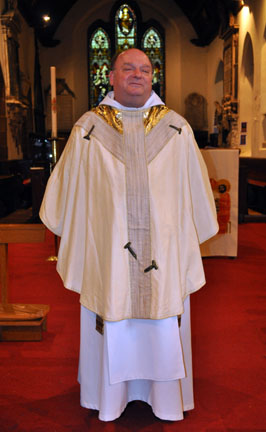 Rev Bill Sands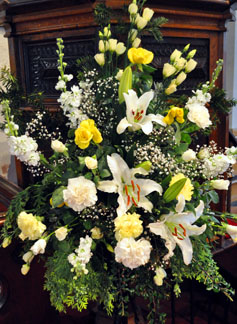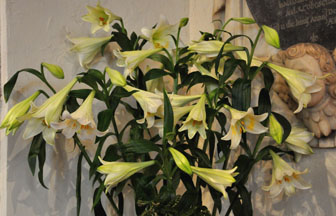 Easter Flowers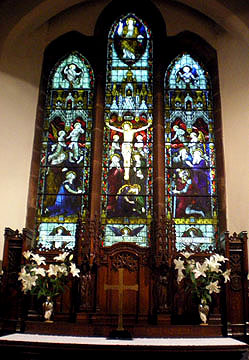 The Alter for Harvest Festival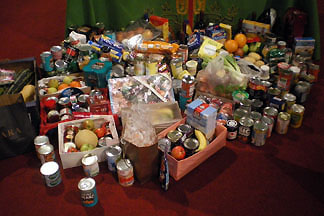 The Land has yielded its harvest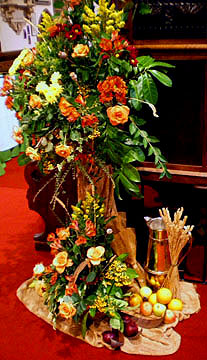 Harvest Display by Trish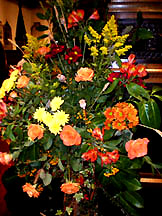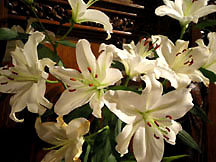 more displays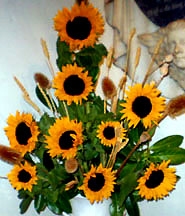 The Tower Appeal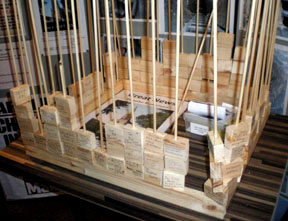 "Buy a Brick"
The Licensing of





The Reverend Williams Sands




by





The Rt Revd David Urquhart




Bishop of Birmingham



and



The Istallation




by





The Venerable Dr Brian Russell




The Archdeacon of Aston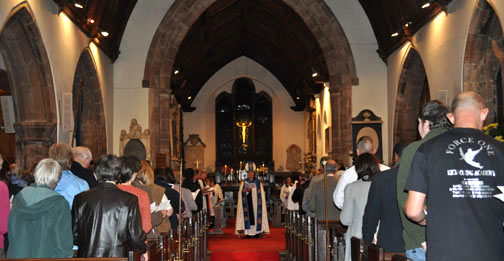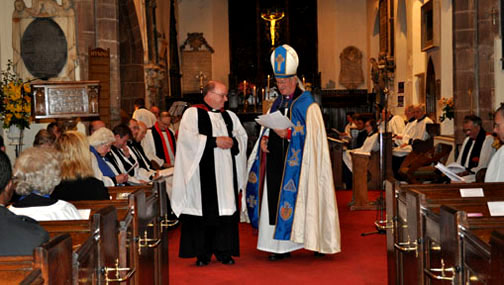 Members of the Congregration are Presented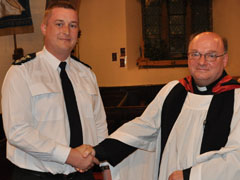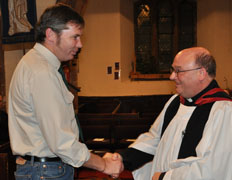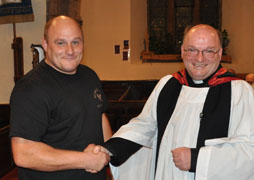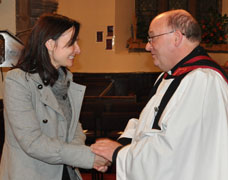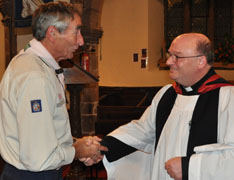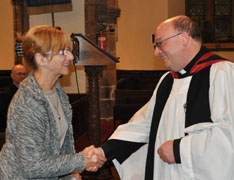 and on the way out of the Church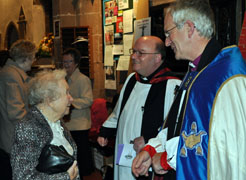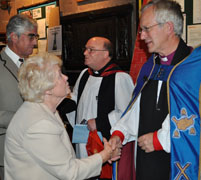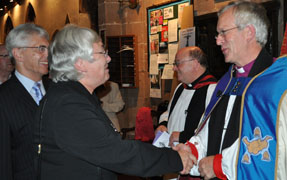 refreshments were held in the Parish Halls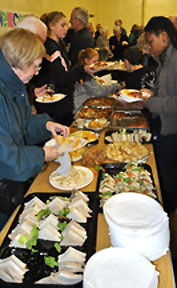 a new beginning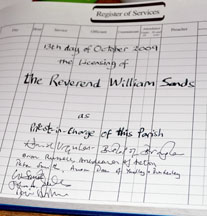 The Spire and Tower Appeal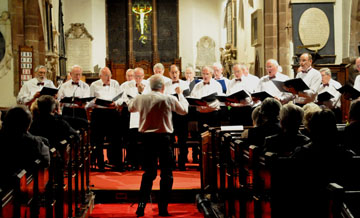 Knowle Male Voice Choir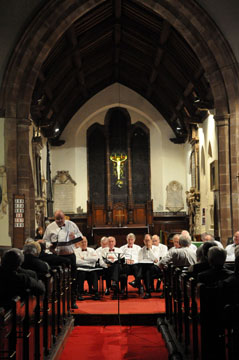 Compere John Seeley, Church Warden
Harvest Thanksgiving Festival
the Church was beautifully decorated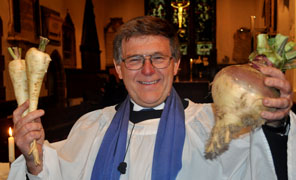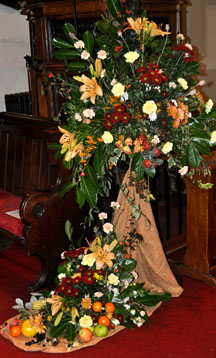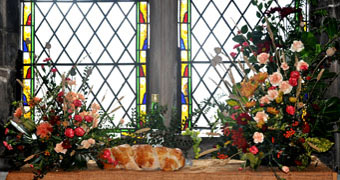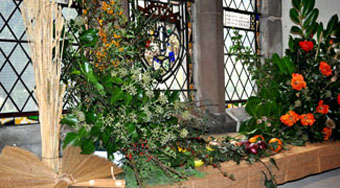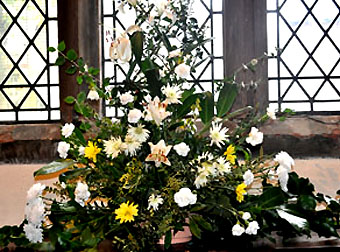 The Autumn Fair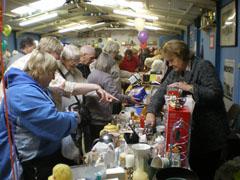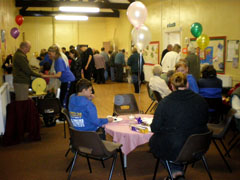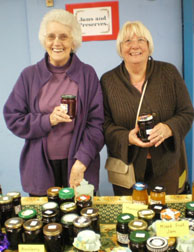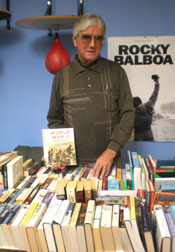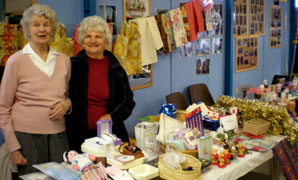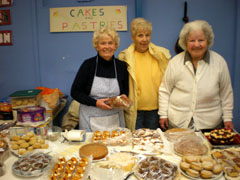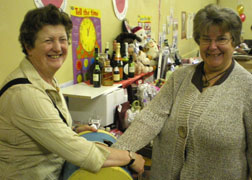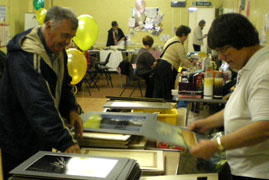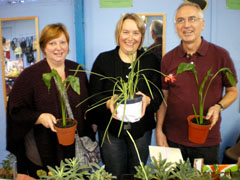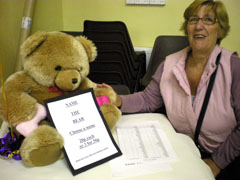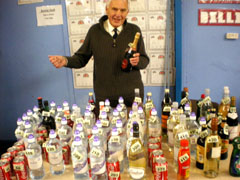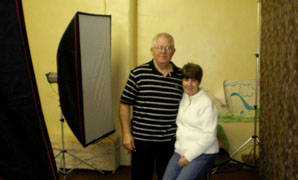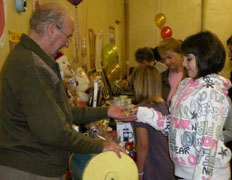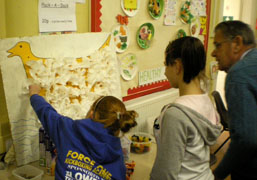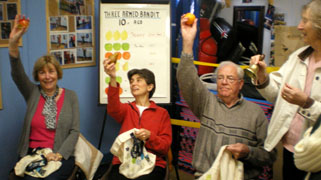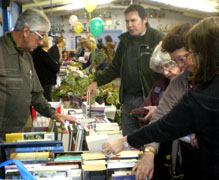 More photographs of Church Events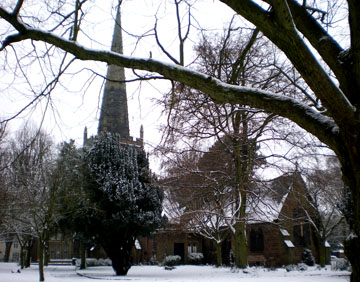 St Edburgha's in Winter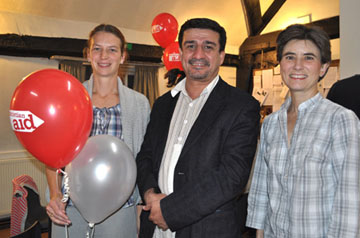 Christian Aid Thank you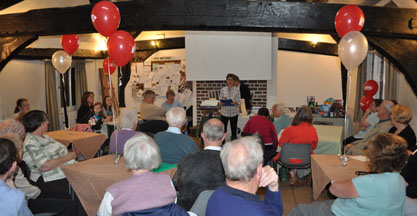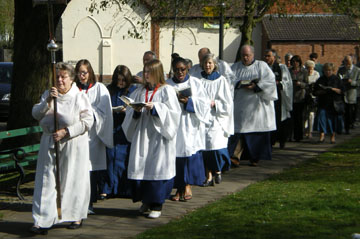 Palm Sunday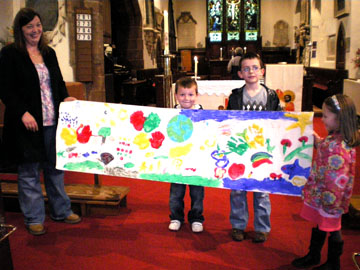 Sunday School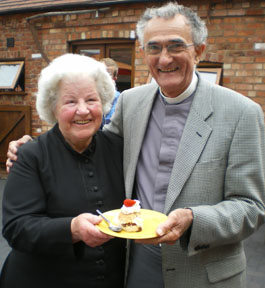 Cream Teas at "The Stables"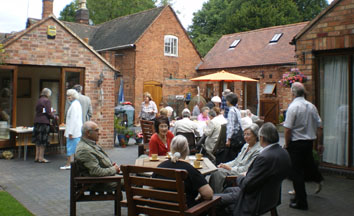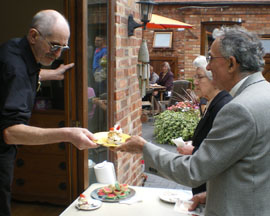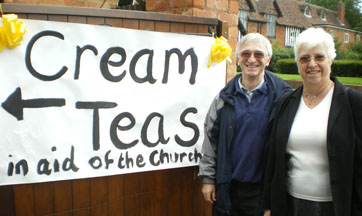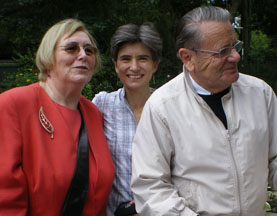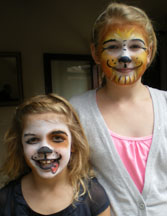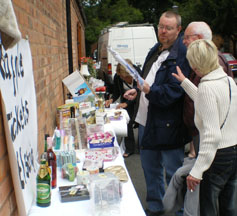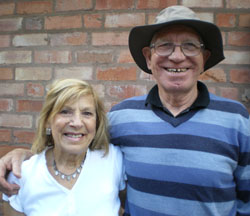 Thanks to John and Dot, all the money raised will go to the Spire Appeal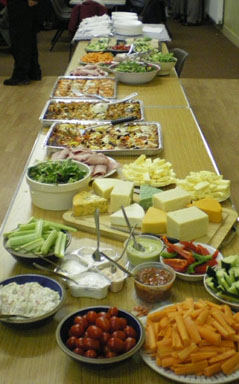 Thank you Buffet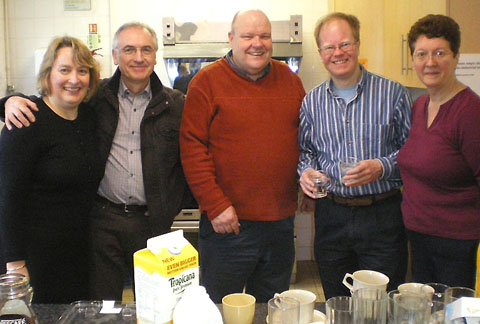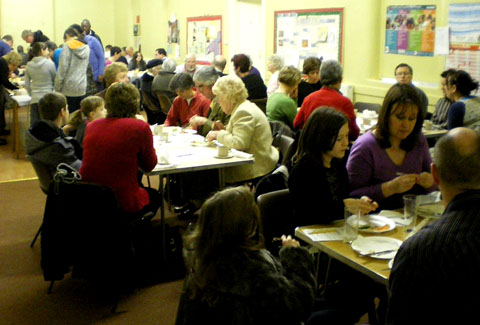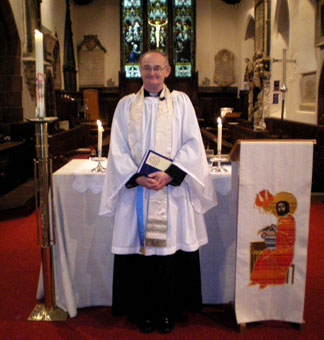 Archdeacon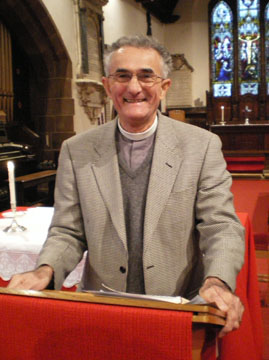 Rev John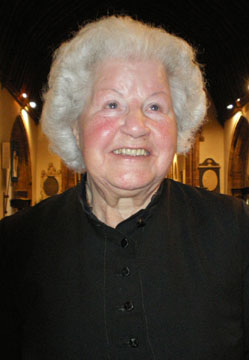 Jane



and "Happy Birthday"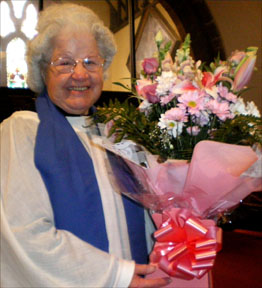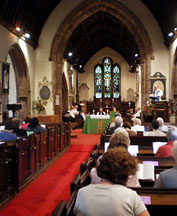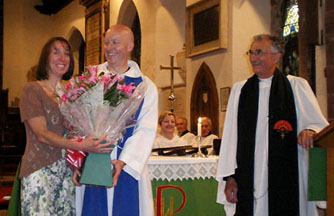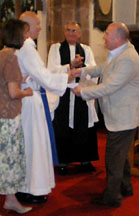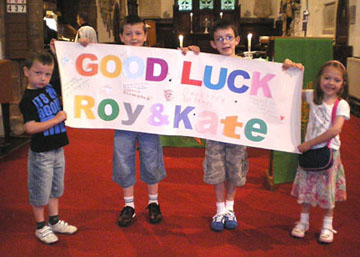 Roy Anetts final Service at St Edburgha's,
before his Ordination , and moving to
St Mary the Virgin, Acocks Green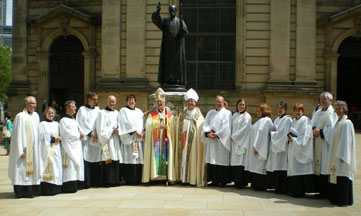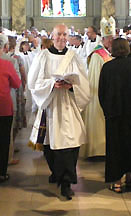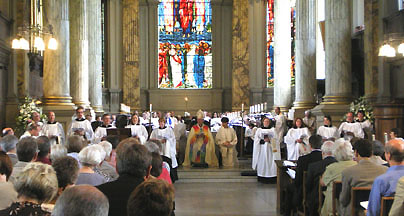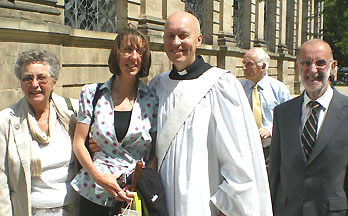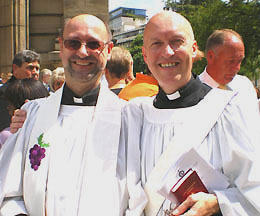 Birmingham Cathedral 5th July 2009
Flower Festival 13th & 14 June 2009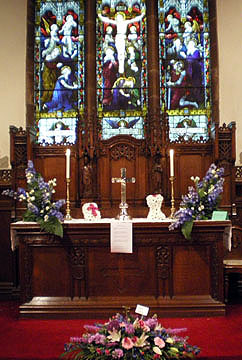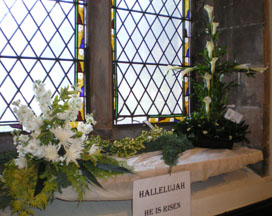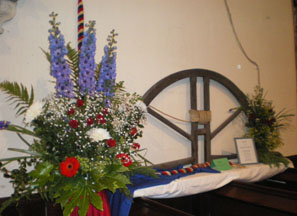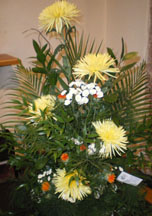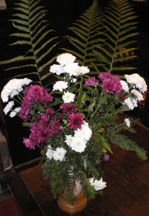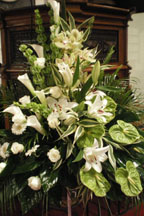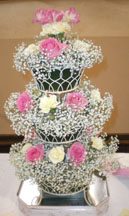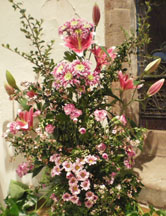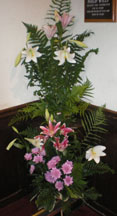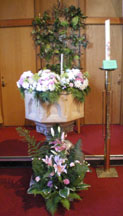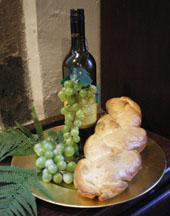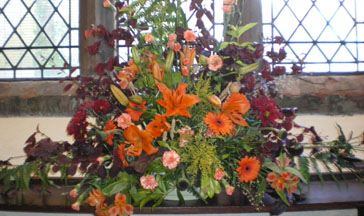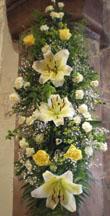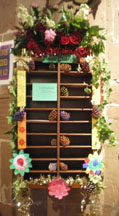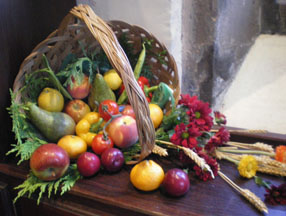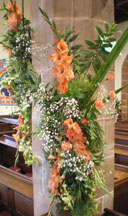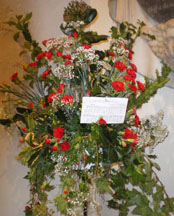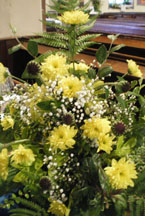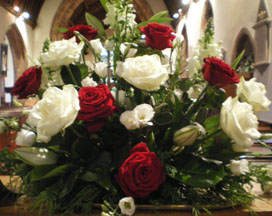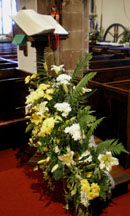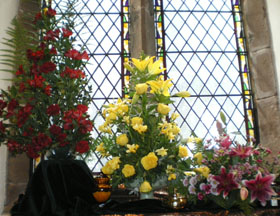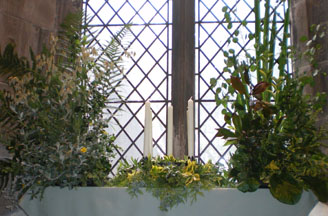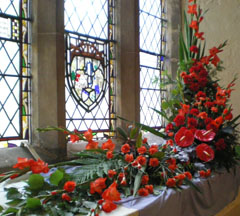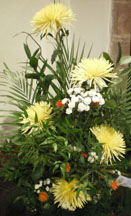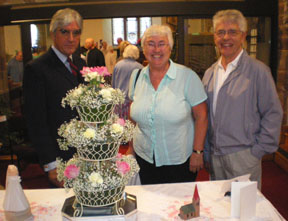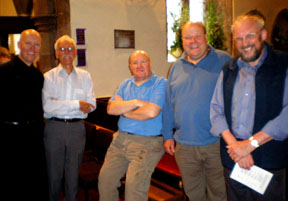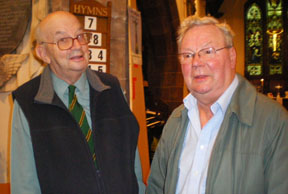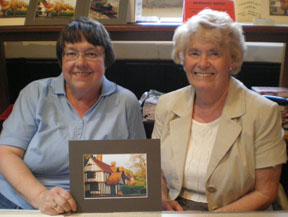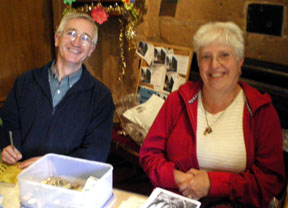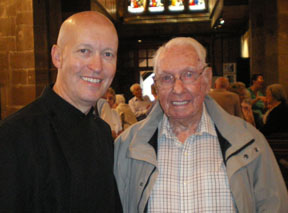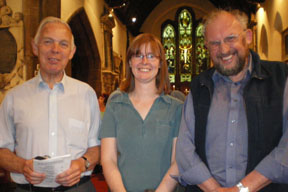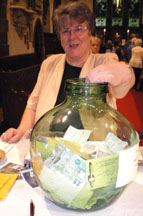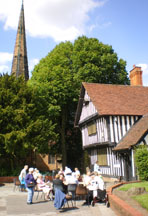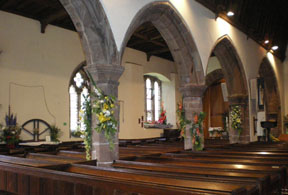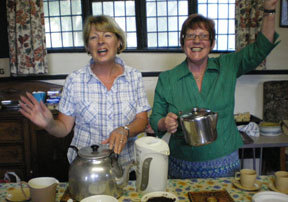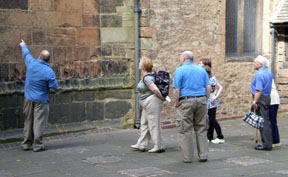 with guided tours, and refreshments in the Trust School
URC Digbeth in the Field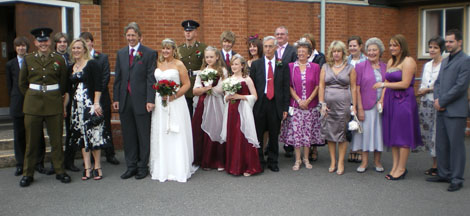 Wedding of Beverly and Richard
at URC Moat Lane Yardley - 31 July 2009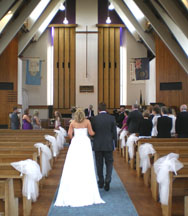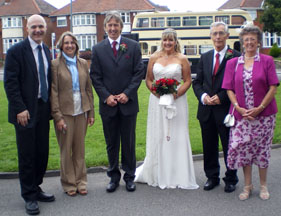 Yardley Baptist Church